Hi guys, as many of you may have read Jeremy (j7723 forum member) started to hide my wiring yesterday (Sunday) Here are some progress photo's and a few words on what we have accomplished so far.
The engine bay before we started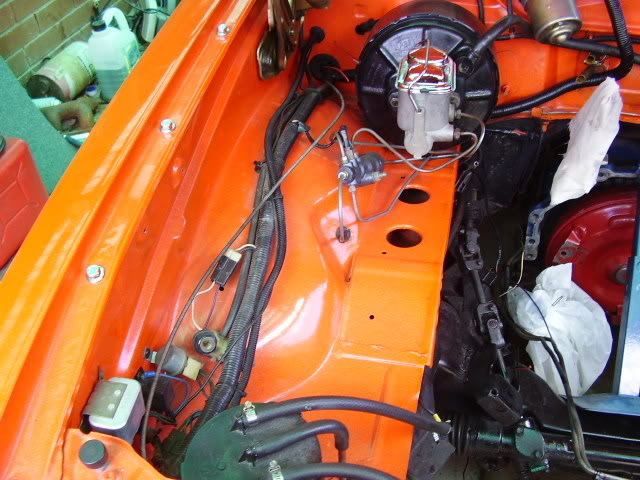 The engine bay with the wires removed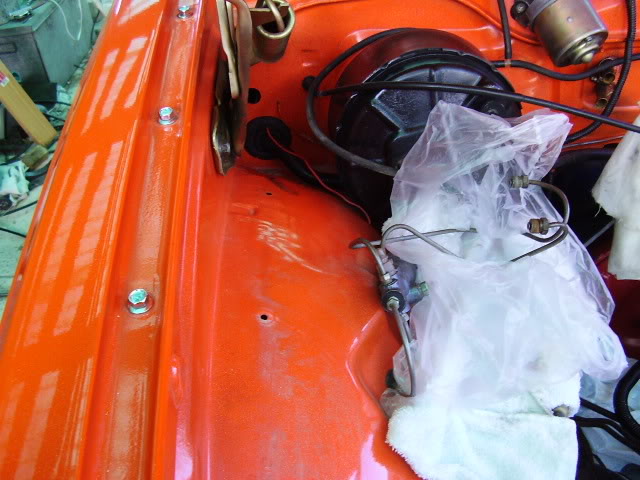 What we did here was to disconnect all the wires we could see in the engine bay (drivers side) As we unplugged them we numbered the wire and the part the number connected to with the same number eg this is a headlight connection number 12 and the corresponding wire was also marked #12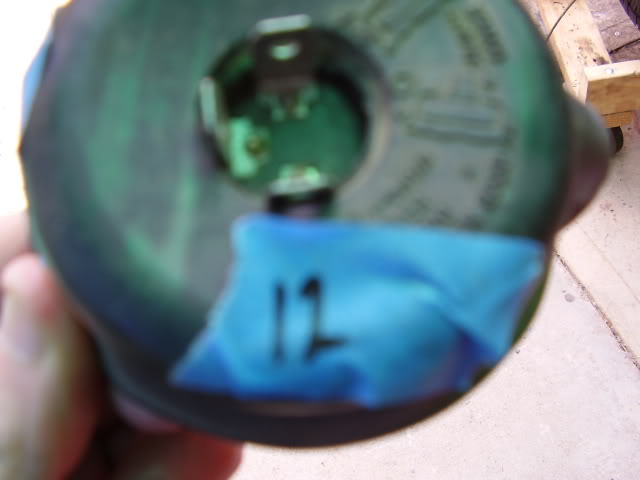 This process was repeated over every wire we disconnected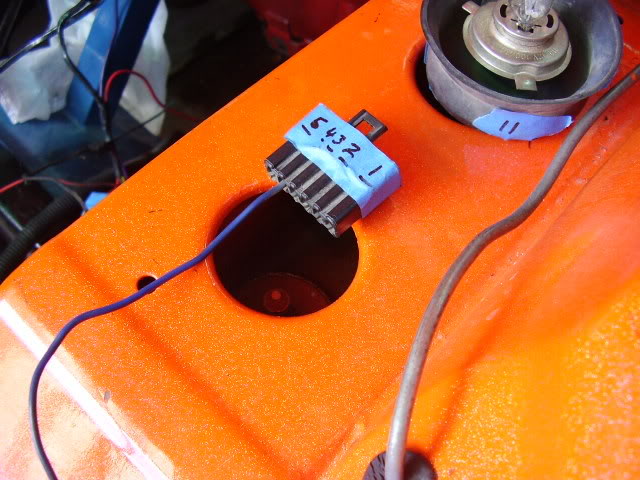 Once the wires were all individually disconnected and respectively numbered Jeremy then unplugged the harness from inside the car on the drivers side, to do this he reached up under the dash.
Where things were hard wired like the electric fans we cut them and when we replace the wires which we had already labelled they will be reconnected with plugs to enable easy removal should anything need to be worked on in the future.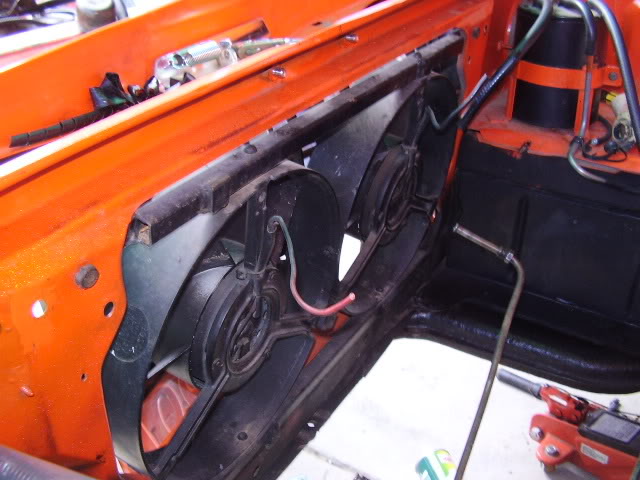 When the harness was unplugged Jeremy removed this pipe - again from inside the car under the dash and run theharness through the hole which comes out under the guard.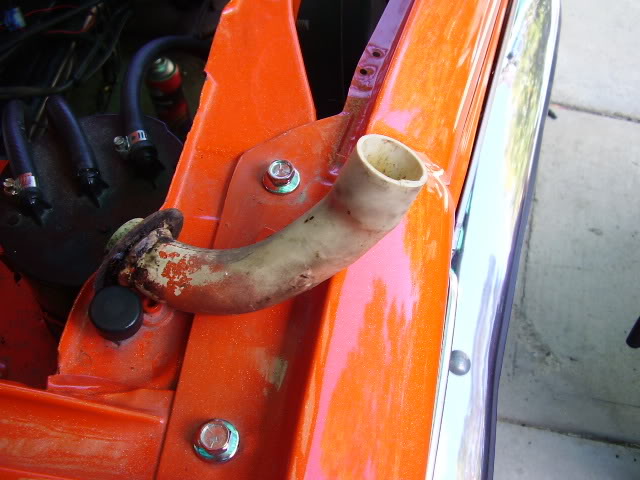 This pipe will be replaced but sealed off and any excess water will hopefully transfer to the similar pipe on the passengers side of the car where it will freely run out.
We have yet to finish the job off as we are replacing much of the old headlight wiring which quite frankly was a real mess with wires being cut and rejoined in many places.
More photo's next week where we will show how we re routed the water bottle pump and hose and also of the wires now hanging under the guard when they are attached high under the guard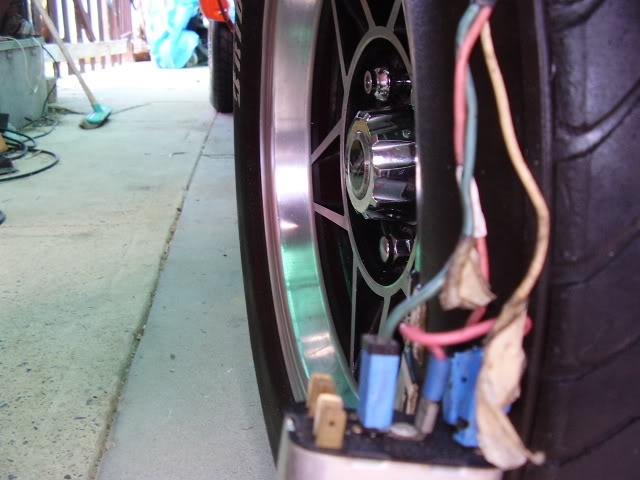 Whilst we were in the engine bay we removed the Master Cylinder which has been taken away for polishing.
I hope this is clear and is of use to forum members, I am sure I or Jeremy will jump in and answer any questions should there be any.
Many many thanks to Jeremy, I cant wait for next weekend when we will finish the job.
Cheers
Herne