MODS, this will not be a copyright problem as the mag is 31 years old.
The company, and legal entity no longer exists.
Got a great Oct. 1977, "Bathurst Special" Motor Manual magazine off Ebay.
Great read.
Found an article on A9X, and an add for the same, but spec'd as "Limited Edition".
[car is same in both pics.]
Thought some might find it interesting. Still had chrome around tail lights,
all-be-it painted black. Also had an interesting strip package, not unlike a G-pack!
Does anybody know the wheels used? They look like a cross between
the LE Monaro honeycomb and a hotwire..
Enjoy.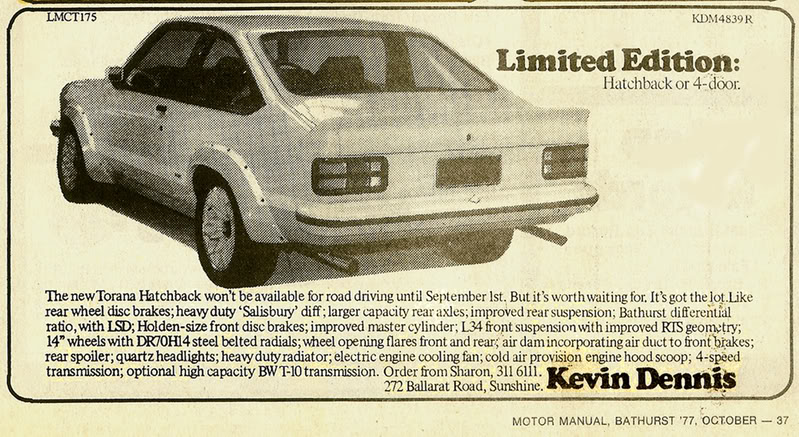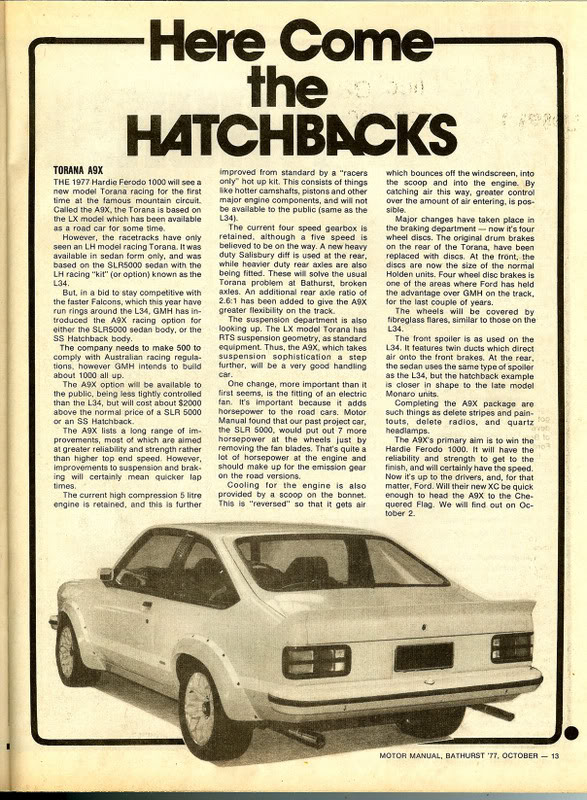 Oh, and a great article on the "Silver Fox's last hunt". I'll scan that too.
And another article on the Taipan/Mystere/Concorde.
- Leakey