Dont know if there has been a speil on this sorta thing yet but im just curious if anyone here gets into Nitro/ Electric RC, in particular, 1:10. Would be good to get a few pics up of other forumers' cars that (to scale) guzzle more fuel than their torries!
Anyway this is mine. Himoto Rapida pro. .18cu body was taken from a toy ferarri cos its strong plastic. Also just got some new CNC mach. alloy rims. New air filter and exhaust header are coming soon too

.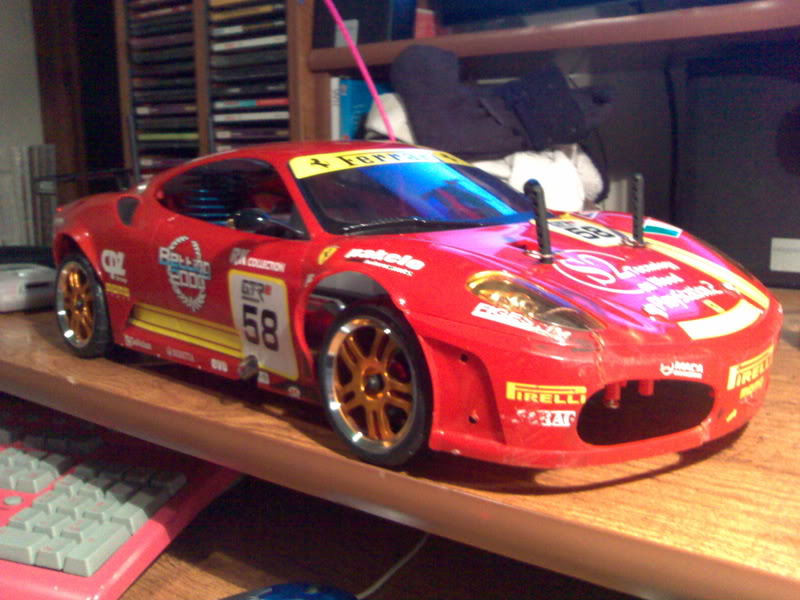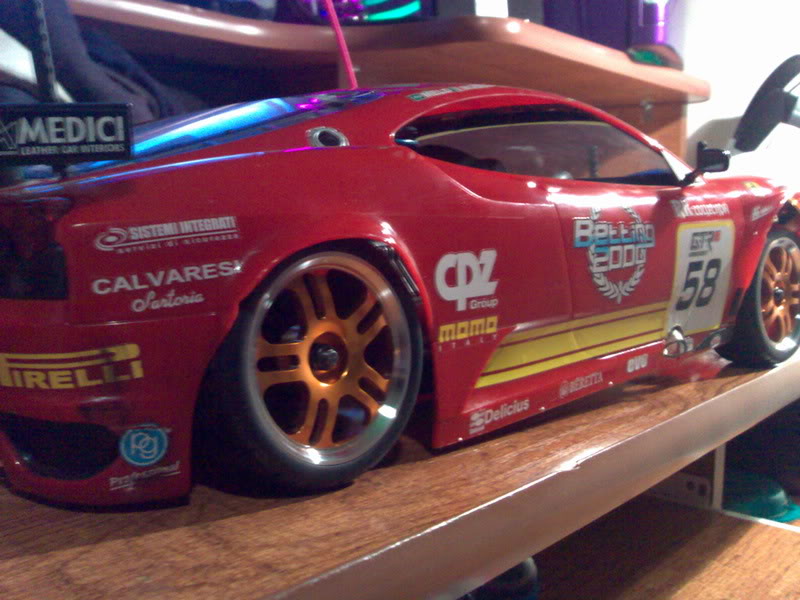 (Yes im holding my finger down on the back but looks goood)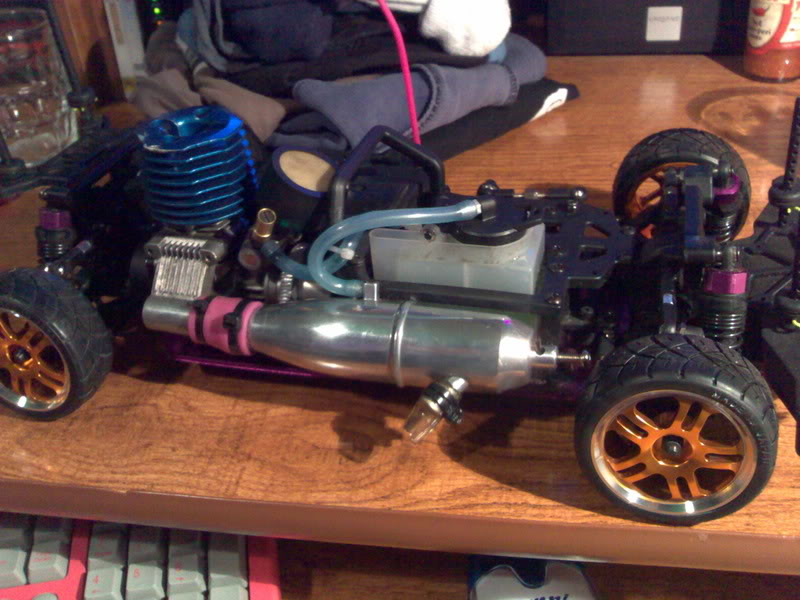 Brad.