OK..Here goes...The resason to do it..These are a set of axles from a banjo and the B/W.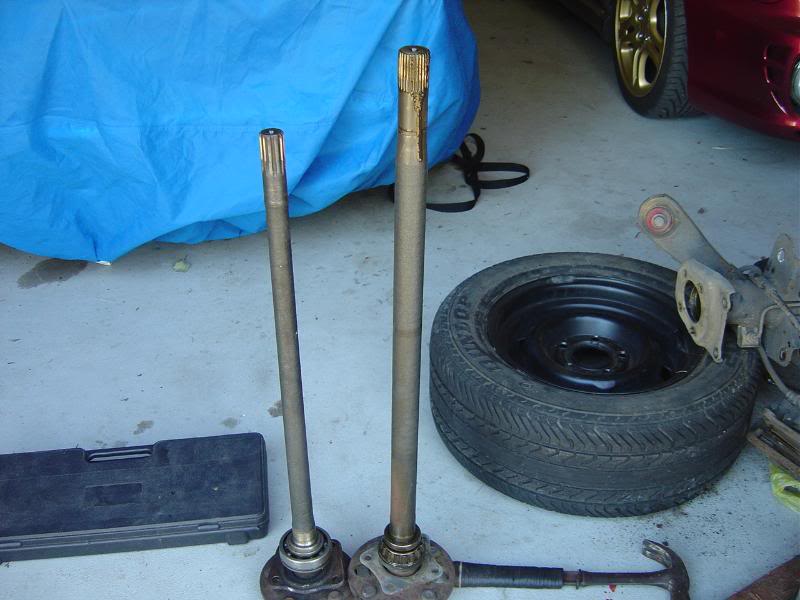 Get a diff housing from a R31 Skyline. Pintara is ok as well if using a spool but they only have 25 spline axles. The R31 manuals were all 28 spline same diff as VL Turbo Commodore. Have a diff place cut off the old Nissan mounts and fit the Torana pickup points.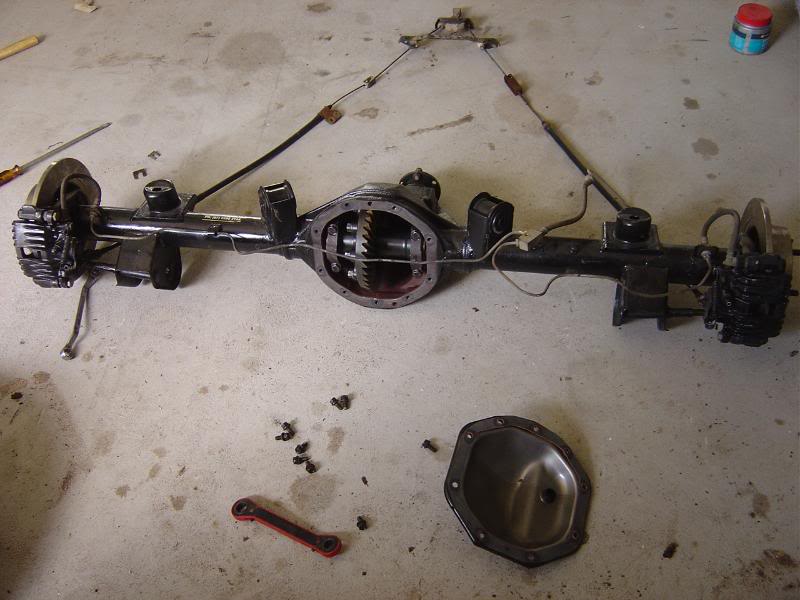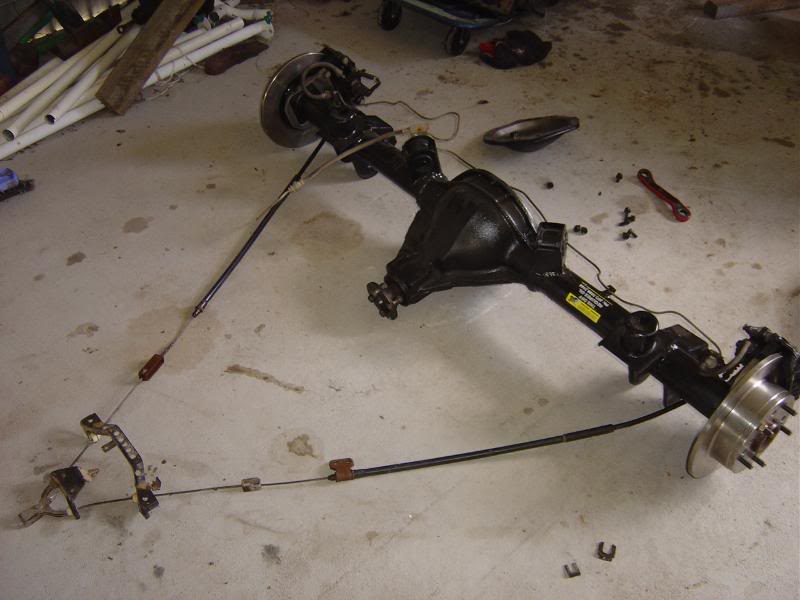 The Nissan diff is about 10mm wider each side but you pick that up with the discs which bring it back into line at the same length,remove the 3mm backing plates/dust covers behind the rotors will help. Redrill the rotors to your stud pattern, mine are HQ and when the wheels bolt on they hold the rotors.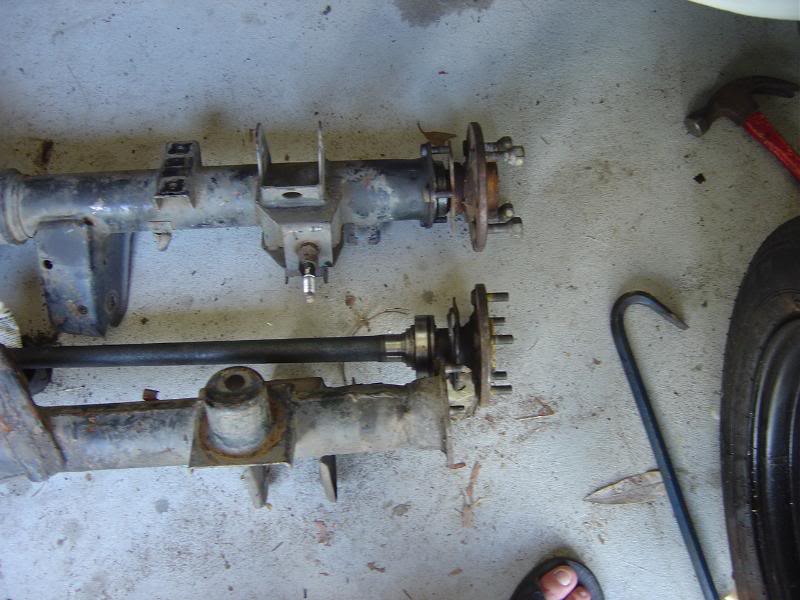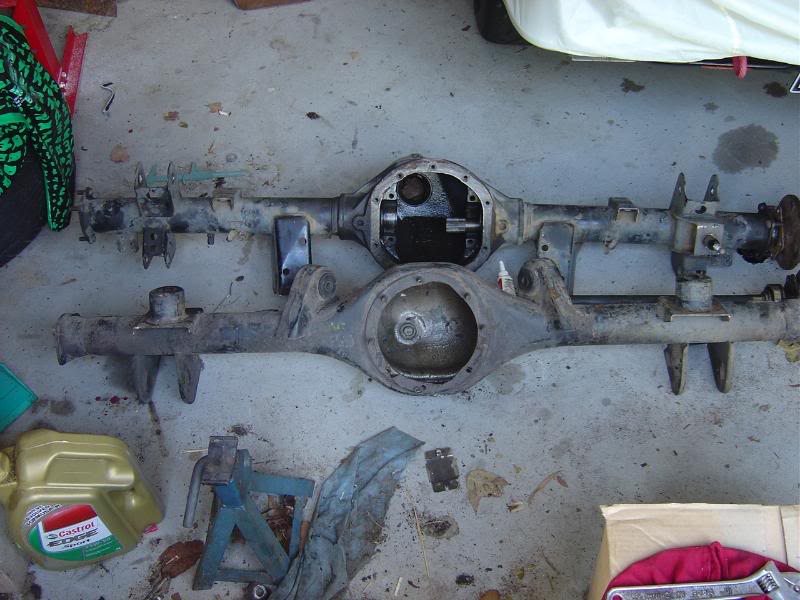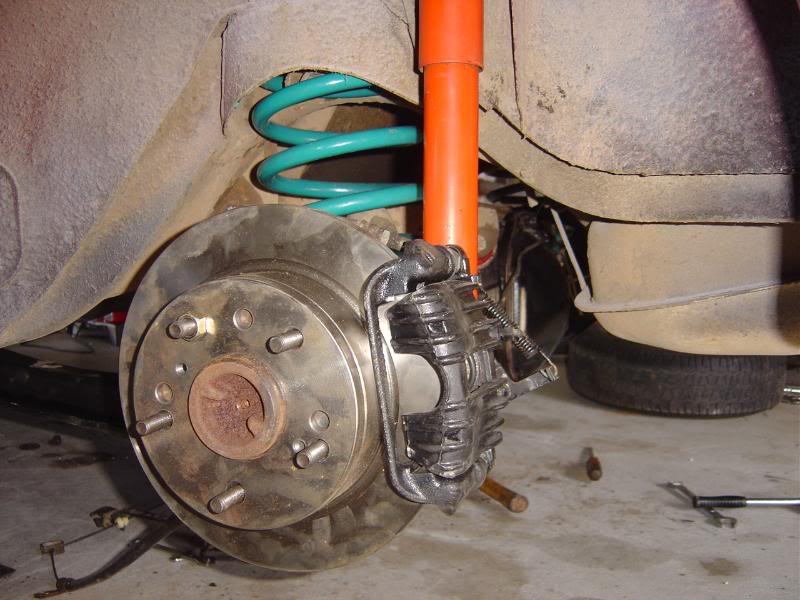 Now we look like this.
Makes sure you get all the handbrake cables and brackets when you buy the diff. They have 2 strainer points/brackets you need to pull towards the front of the car, drill holes and bolt them to the floor as per the pic. You will also need to bend the floor bracket at the front to the shape of the floor after you have pulled the cables and bolted their tensioner plates in..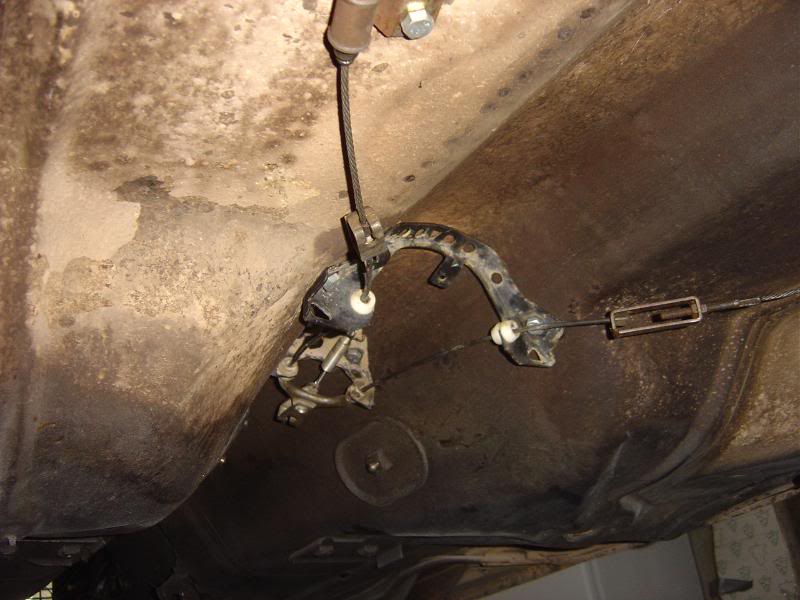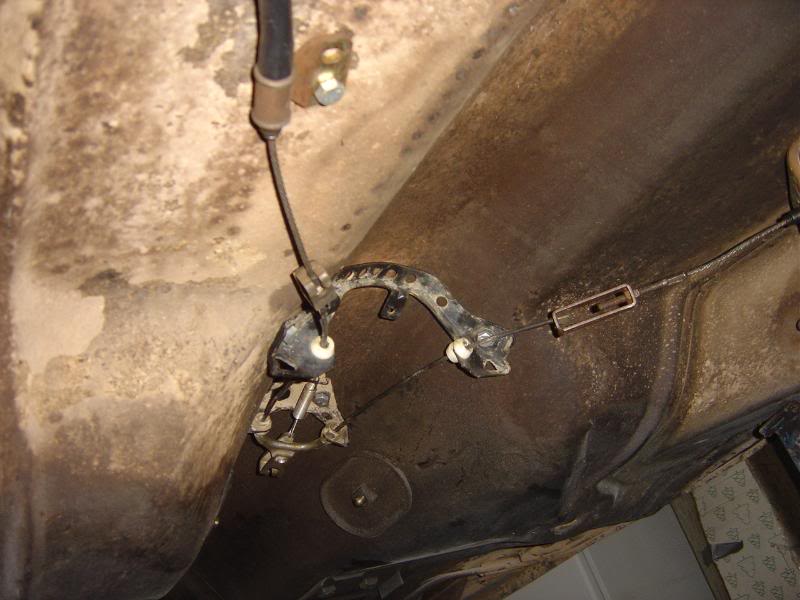 Using a UC floor mount handbrake, cut 2 slots in the floor and open it up to pass the connector through.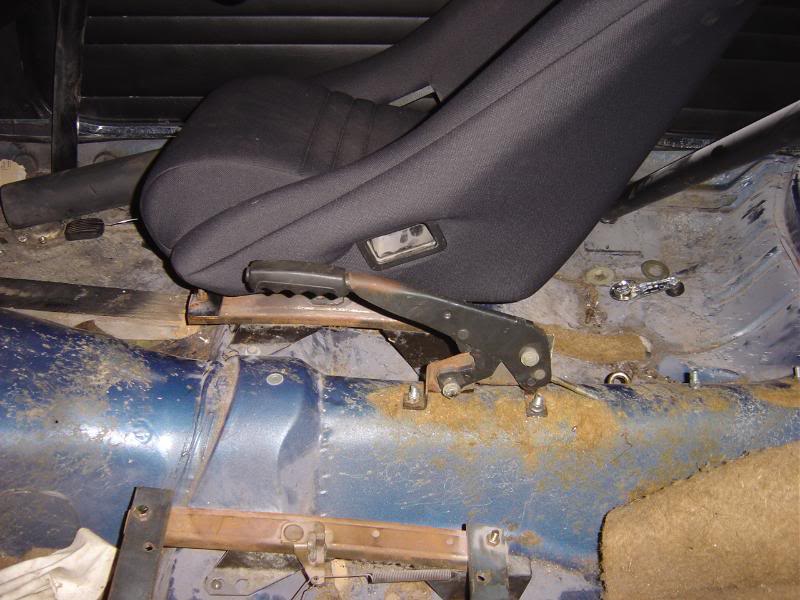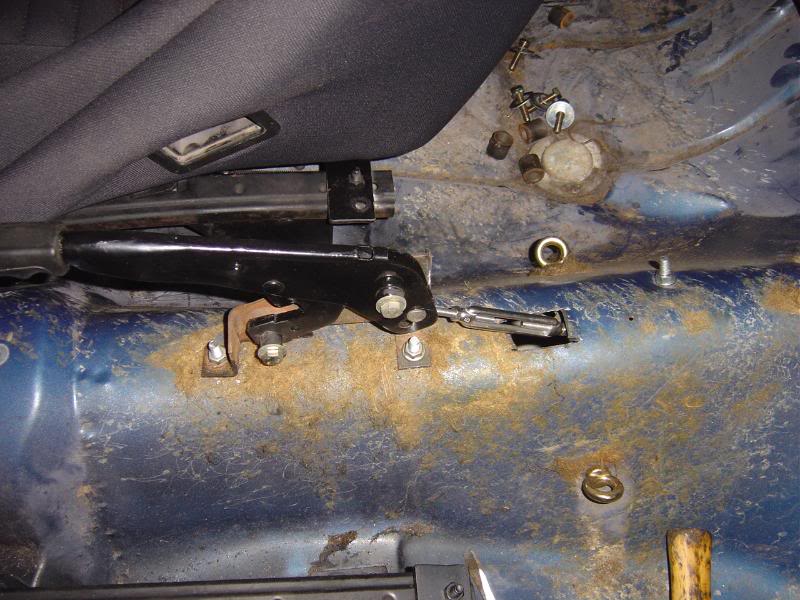 I used a stainless steel adjusting knuckle for a boat I found at a chandlory. I connected ot to the UC end then onto the cable bracket puller through the floor. Adjust up...Done.
I cut a piece of car tube and pop rivetted it to the floor to stop and dirt/water etc coming into the cabin.
The front bracket bent to the shape of the floor clears the tailshaft by heaps. Being auto adjust once you have tension, you just pull on the handbrake 6 times to adjust up the pads to the rotors. Be aware to get the shocks off, because the mounts are close you will have to drop the calipers. Fit the shocks up to the housing before fitting the calipers and rotors. Thats about the only minus in the whole deal.
R
Edited by rorym, 10 August 2008 - 11:07 AM.