Been going to put these up for bloody ages just to prove we are alive and kicking down here.
Been quite a few run's already and looks like there is plenty to keep us busy for the rest of the year too.
Kicked off the year with Powercruise, a few hit the drags on a couple of occasion's earlier int he year, headed to some car shows, three fun run's just plodding about the place and last weekend we shattered a couple of little towns sleepy Sunday's when we passed through doing a cryptic rally run

Didn't get many pics out at power cruise this year but there was quite a few member's there both on and off the track (probably more as spectators then wanted to be).....
and a selection from some of the run's that I've made it to......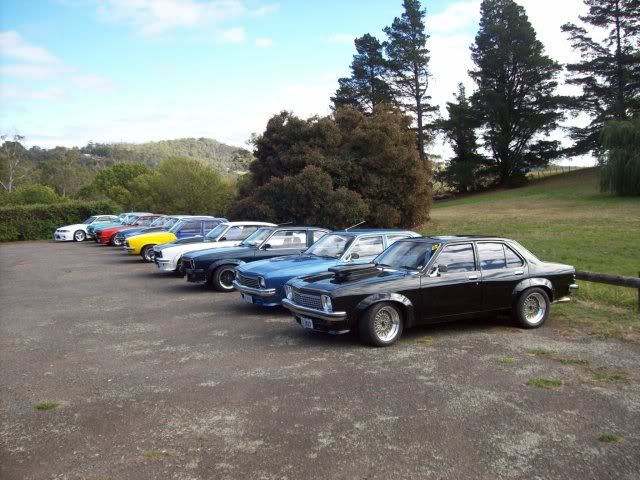 these next few were taken when we were invited to join the Post Vintage Car Club on a run (they underestimated how popular the day would be ended up with 220 cars turning up and not everyone would fit on the park at the other end
http://www.postvinta...ic at Ross.htm)
. The first one is not a TTO member but it had a few of us giving it a

the pics probably don't do it justice.....
Edited by Rana Girl, 07 August 2009 - 09:25 PM.