Hi guys,
Ive met a lot of the Sydney members through the Drag days, for those who don't know me I'm "Mitchg's" Dad Jeff and I thought I would start a diary on my latest project.
Firstly I am an Industrial Arts Teacher and my specialty is Automotive, I am currently in the very fortunate position where my hobby is also my job. over the last year or so I have been rebuilding a One Tonner Cabin with my junior classes as a way to teach them the basics of rust repair, panel beating and spray painting.
Very recently through a chance meeting with South West Connect, a company who broker partnerships between schools and local businesses I have made contact with a lady called Jackie. Jackie was shown what we do in the school and was very enthusiastic about getting Automotive businesses involved. during the initial conversations I was asked what would be the ultimate project that we could do together? when I said I would like to build a race car with the students and race it with the students as pit crew I don't think I ever thought it was going to happen, but within 2 months Jackie has ensured that is what we are doing.
We currently have 3 sponsors and with the support of the school Principle have set up a new course and class starting in 2011.
The race car is to being built in the school by the students to race in Super Street at Sydney Dragway.
I want to use this diary as a way of letting the students, parents and of course existing and potential sponsors see what we are doing.
This was the start in 2008 I originally planned to repair the cab and then fit it to the one carrying it which was very rusty.
unfortunately this one had a lot more rust then I originally thought and required both sills, floors replaced and cowl repairs.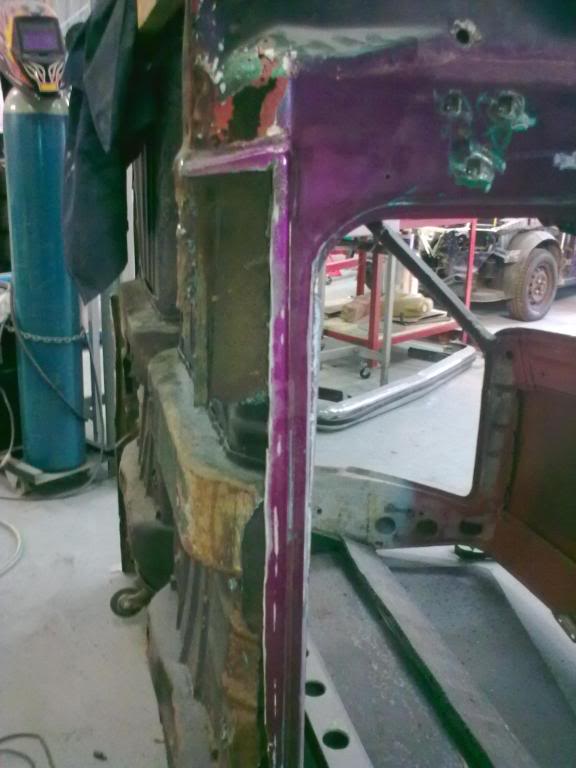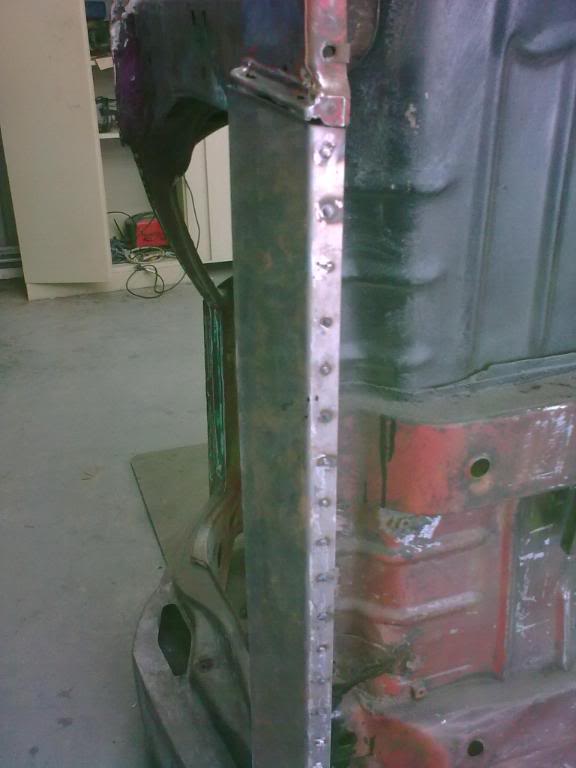 both sills inner and outer were replaced we fabricated our own.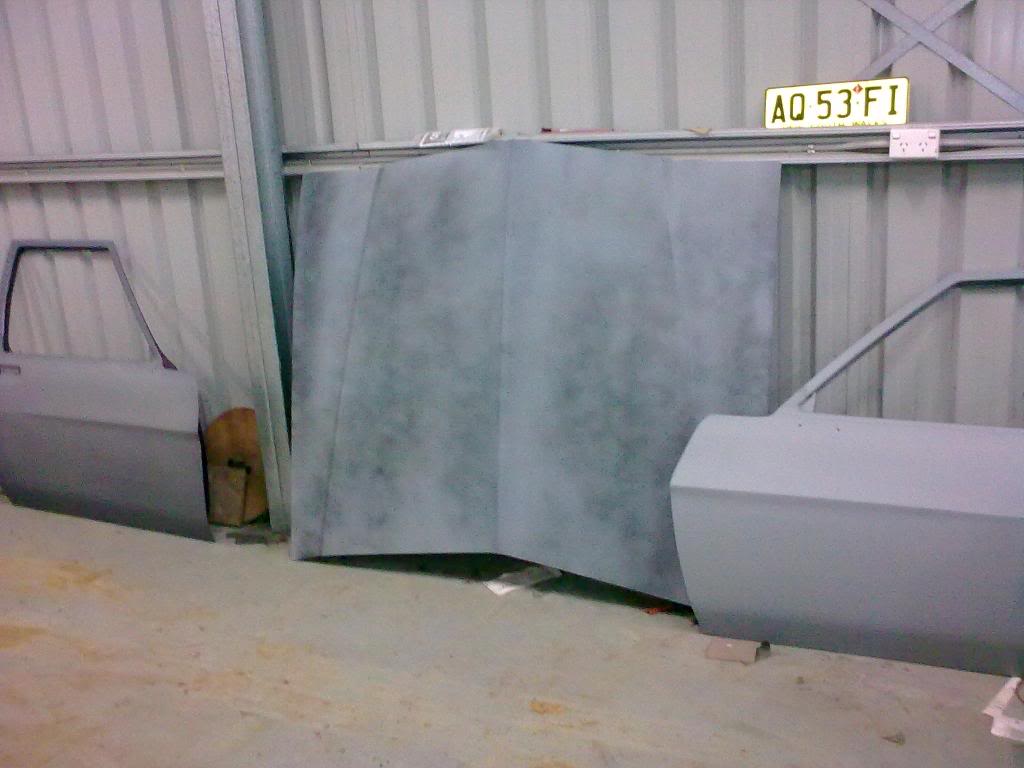 doors and bonnet were panel-beaten, the doors had holes from truck mirrors and the passengers lock welded up.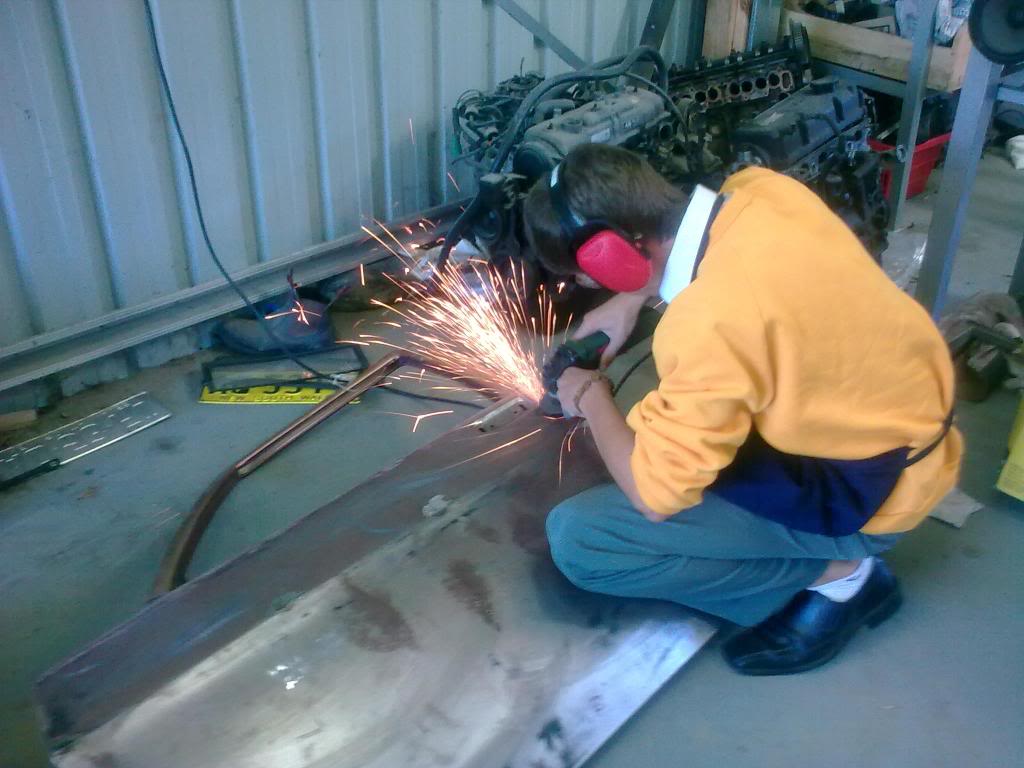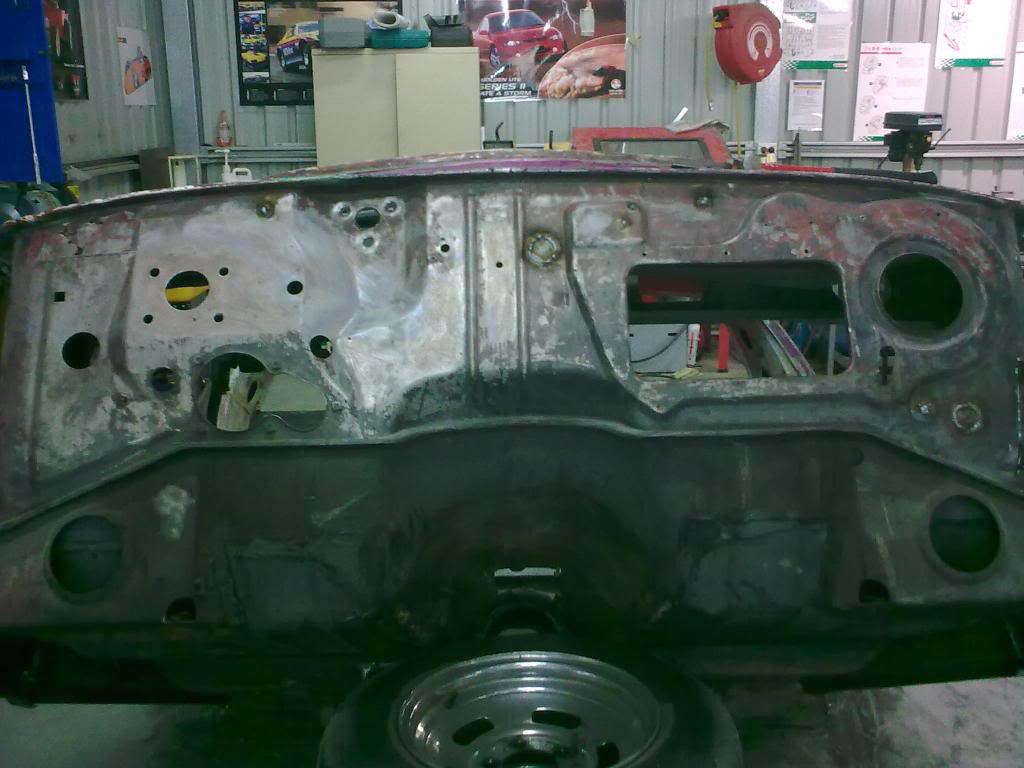 cant remember how many patch panels were made but it was a lot.
the cabin now has all the rust repaired and everything inside and out was coated in KBS coating Rust Seal. it is now in etch primer and getting close to body work.
we are currently working on the chassis, it has been coated in Rust seal and will be sprayed in Black top.
this is the inspiration.