I was wondering if anybody knows anything about the "GMH Experimental Garage - ENGINE DEPARTMENT" in the late seventies?
My SS Hatch was sold new from Holden to the above mentioned and it's first 3 services are all stamped the same owner GMH Experimental Garage Engine Department.
My SS was sold in August 77 i was thinking it may even be considered a bit of a prototype for the A9X?
Here is a copy of the warranty card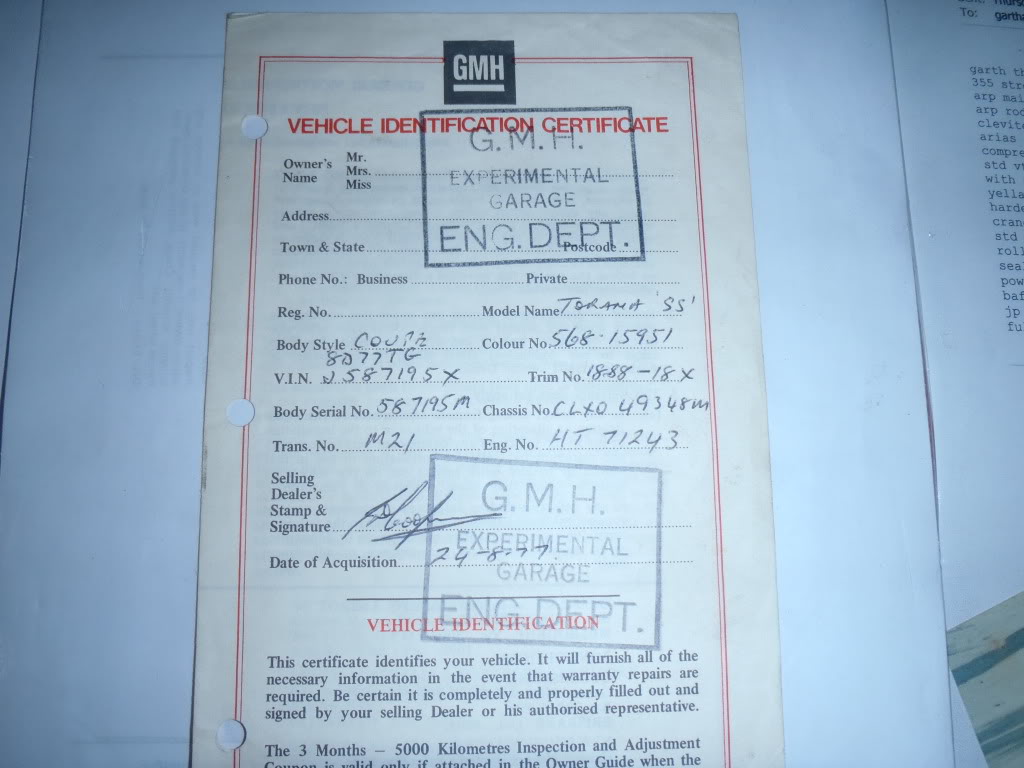 Any info greatly appreciated.
Garth