1977 LX SS Hatchback 4.2l original drive line matching numbers
Well the long process of the hatch is moving forward,
The project started like this, when the car came up I just had to have it. I sold my one ton ute the next week (the previous project) and before I knew it I had a lot of work to get done on my hands, that was 12 months ago now but I have not had the time or the money free to start due to just building a house and things were prioritised and the Torrie came second. Here we are anyway and starting to crack into it.
I brought the car off of a fellow that had good intentions of a resto job and was heading in the right direction when I picked the car up. He obviously did not have the time to complete the task as it seemed that he had a few things on the go. When I say that he was heading in the right direction I mean that he had semi stripped the car and sourced a lot of spare and replacement parts, I would not normally buy something in bits but when I seen how well he had catalogued the parts into separate boxes all labelled and easy to indentify it seem ok (we will see I spose).he had also had the steering rack reconed/serviced and pedders suspension fitted up to the front and back nice gloss black finish on the K and diff.
As the car stands now, I have finished completely stripping it and made up a jig to roll it around (with the help from a mate and his shit hot mig and quite a few cans). The car and a little bit of rust in all the usual spots but doesn't look too bad and is off for diamond blasting at bare naked soda blasting on the 8
th
of this month I will get it back 12
th
and will know any other secrets that the paint might be hiding (pics will be posted)
Where am I going with the car roughly?
SBC, TKO 600, 9 inch with 31s at 355, white with blackouts, flares bobby scoop, re trimmed to original grey golf ball interior and just a nice clean look about the car I think?
the one i sold to start funding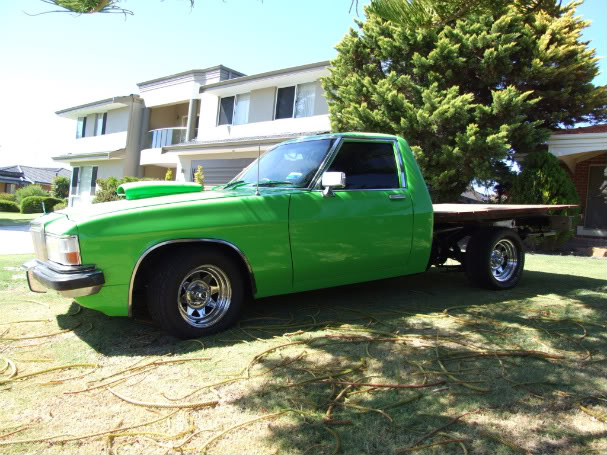 the roller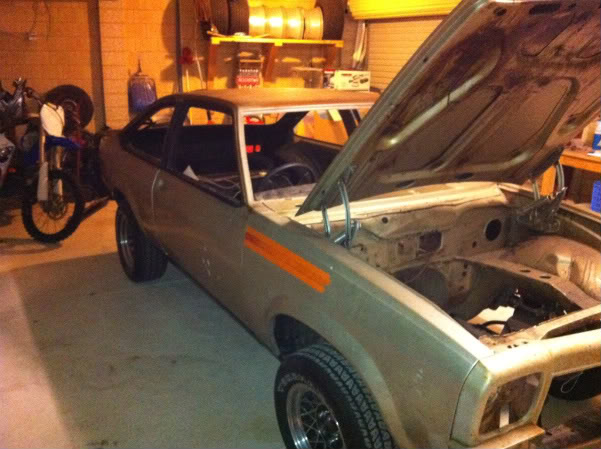 guards off k frame out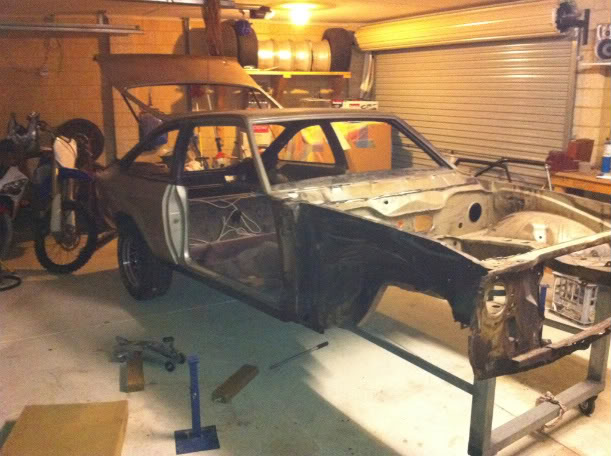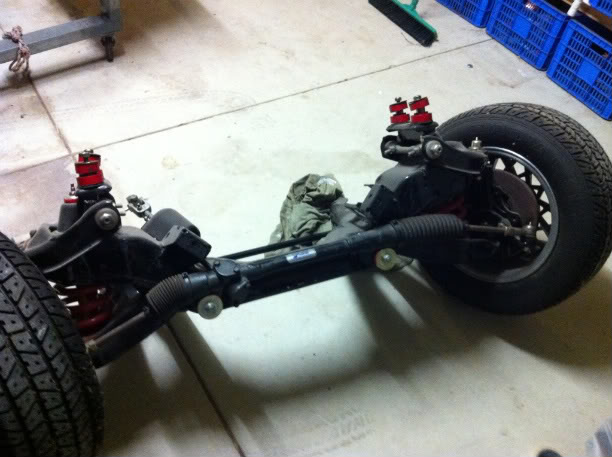 diff out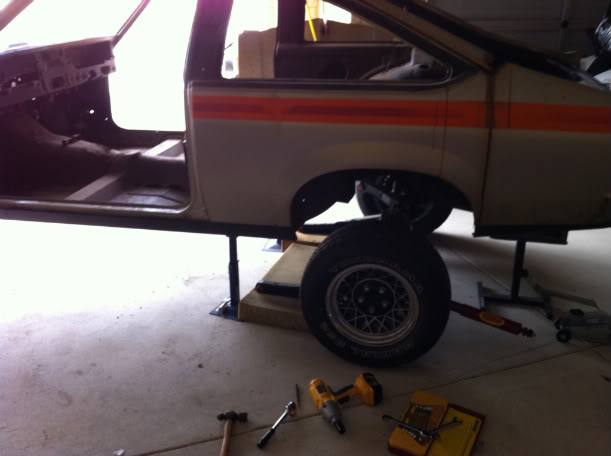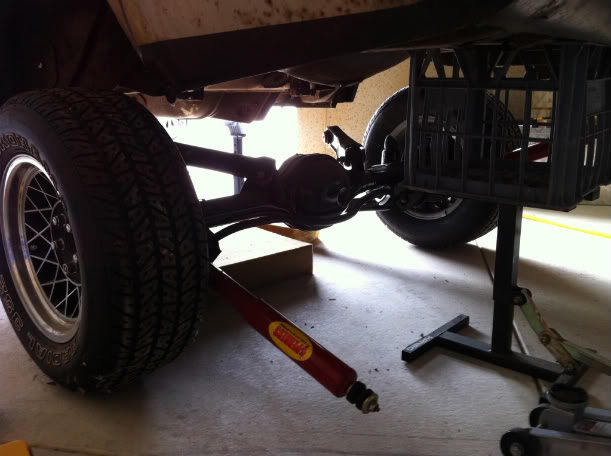 rear jig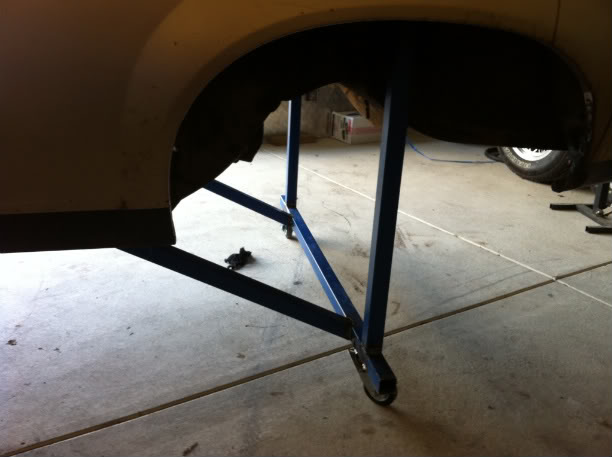 front jig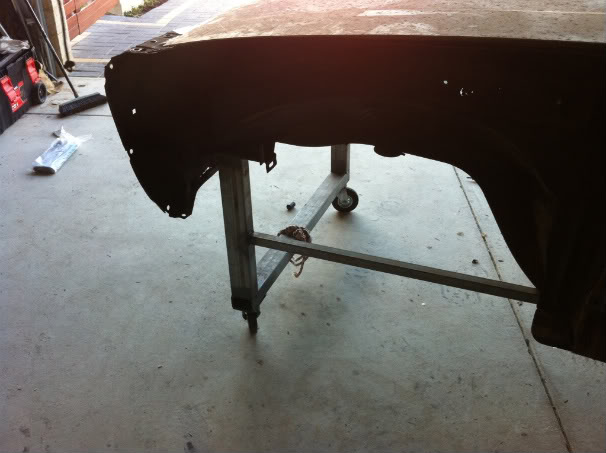 will post more as project continues.