Ok, i've been meaning to do this for a while now.
Not sure why we dont already have a thread like this, probably no one has bothered.
Quick disclaimer,
PLEASE READ THIS FIRST
What i intend to do here is show and explain to be the best of my ability the different generation Holden Six cylinder heads.
This thread WILL NOT be a discussion on which one is best for this which one makes more power which one should i get ported bla bla bla, there is plenty of information on that already and any posts asking said stuff i will have removed.
This is purely a discussion of stock heads and there physical differences to help you know what your looking at if your out in a paddock and spot one.
This will also NOT be a be all and end all guide, it may well be a living document with information added as time goes by. For instance im not certain on dates certain changes were made etc.
Also keep in mind that these engines are old, have been through a lot of hands and have had a lot of changes made. Just because i say in this thread that a certain type of head should be on say a 186, does not mean your 186 WILL have that type of head. It may have been changed at some stage so it comes back to you to decide what type it is by the physical differences.
THere will also be no mention of combustion chamber volumes, i could CC 10 low comp heads and get 10 different figures due to rebuilds over the years. There is no way of telling what size chamber you have besides ccing it yourself. So please dont ask in this thread "what compression will i have if i put this head on this block" because there is ABSOLUTELY no way for anyone to know with any authority over a message forum.
30/12/13
Moved some things around to make it more streamlined, i hope, added heaps more picks of items of interest, and a lot better description of the fundamental differences.
With that out of the way, let the proceedings begin.
Firstly, a quick shot of part of my collection which i went through to find the different types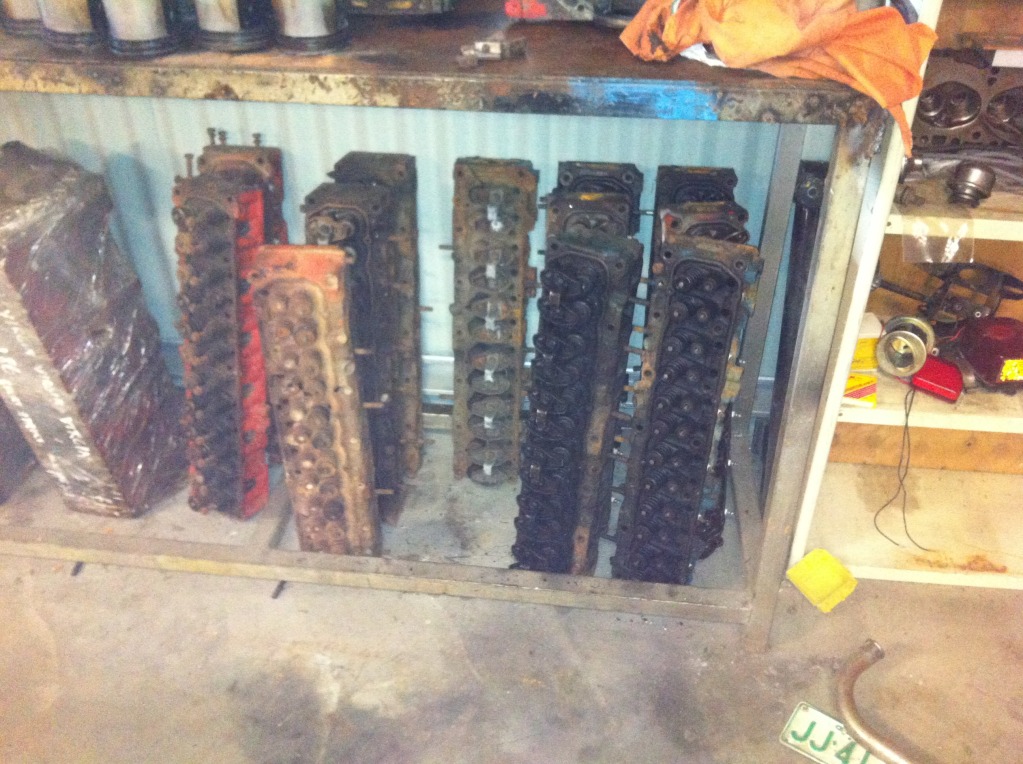 Now, in my mind there are four generations of holden six head, Early Red, Late Red, Blue, then Black EFI.
These in my mind have significant enough changes to warrant a class of there own.
Lets start With a basic rundown of the red 9 port.
All Reds are of a 9 port configuration. THey had a Siamesed inlet port with a large boss running down the center for the bolt, and individual exhaust ports. 3 inlet ports + 6 Exhaust ports = 9 POrts.
THis is the inlet, including a pick of me fingering the port to show how the big wadd of shit in the middle is just the boss for the head bolt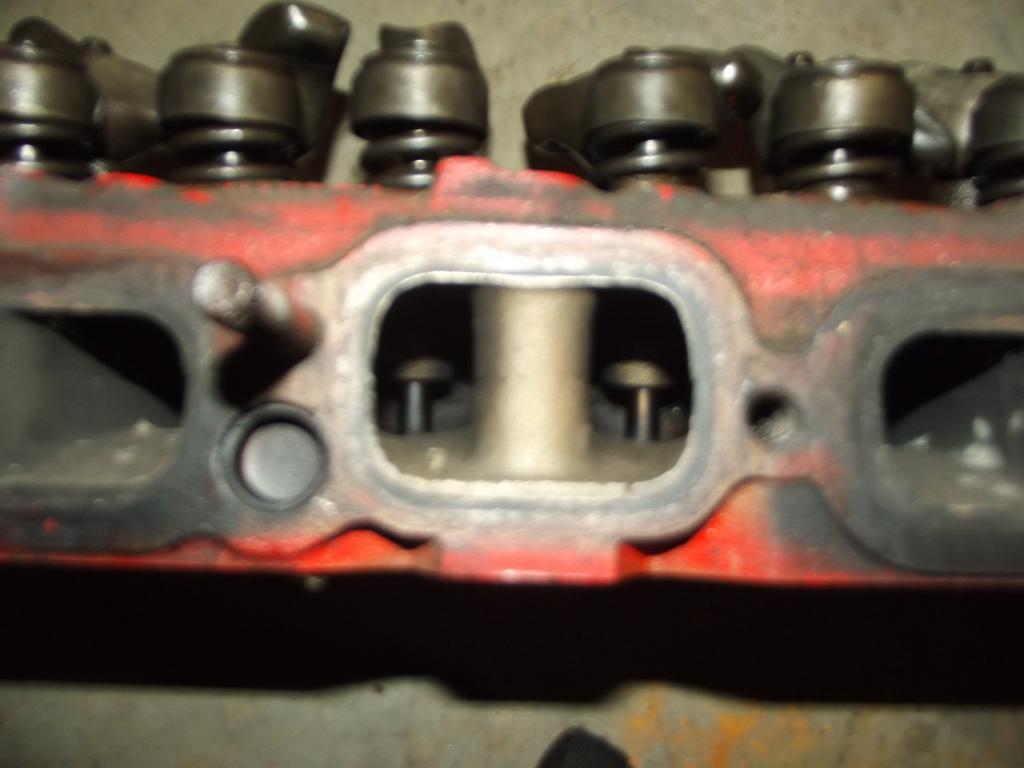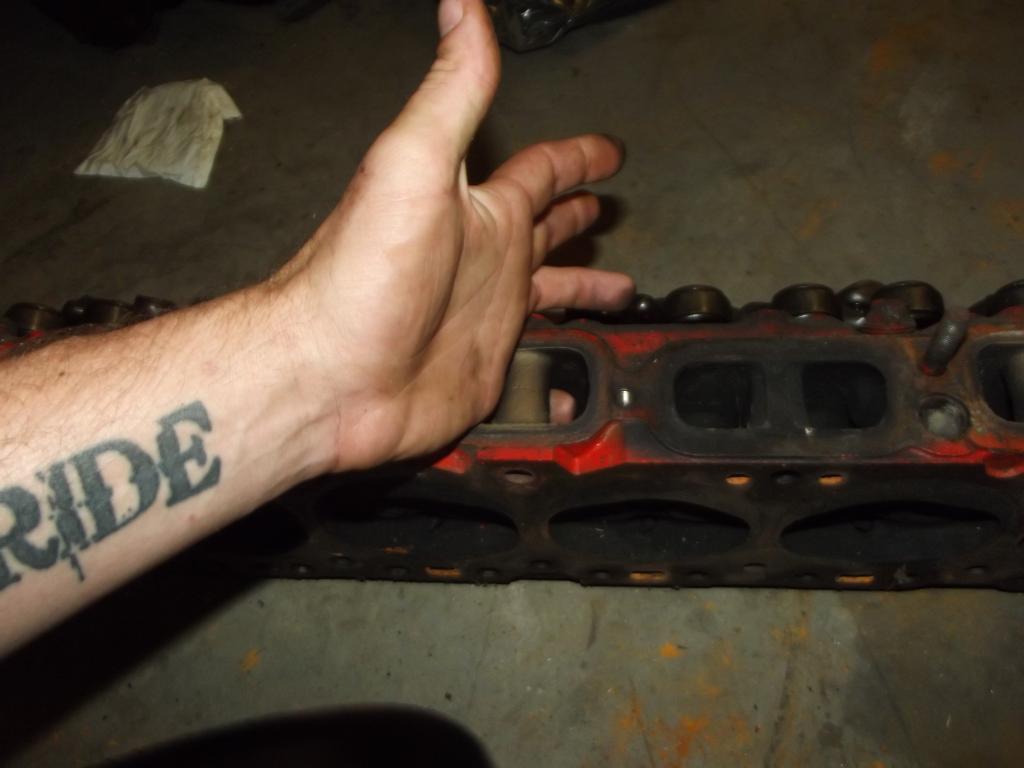 And the exhaust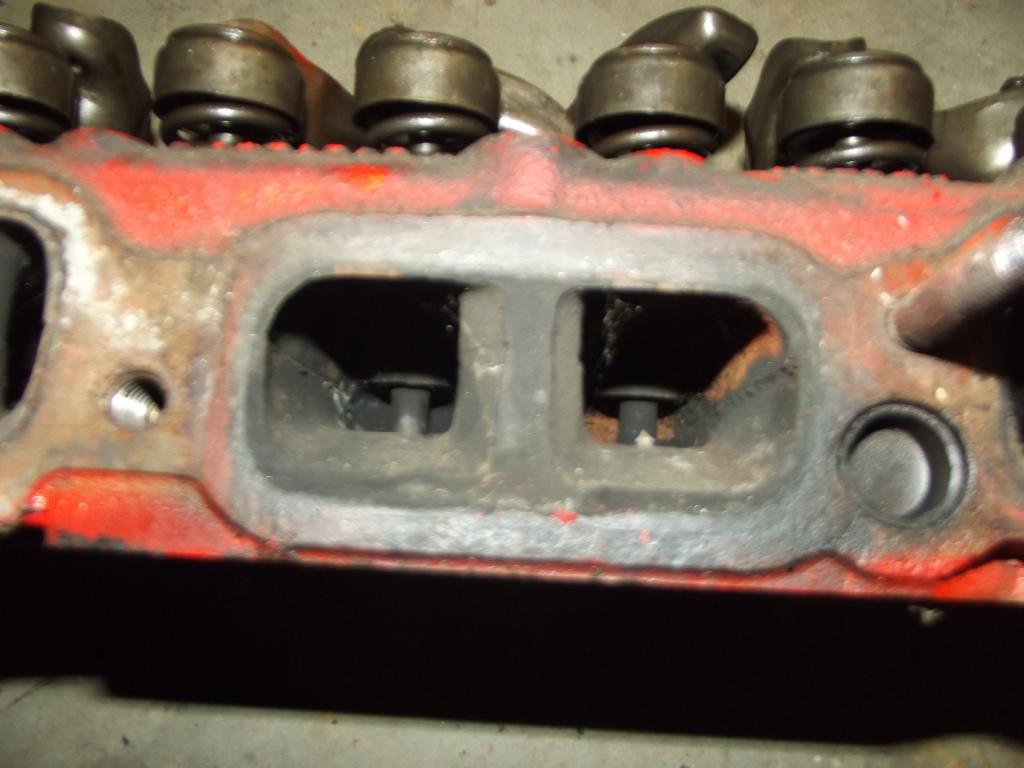 Here are picks of the two different chambers on the 9 port heads.
Low comp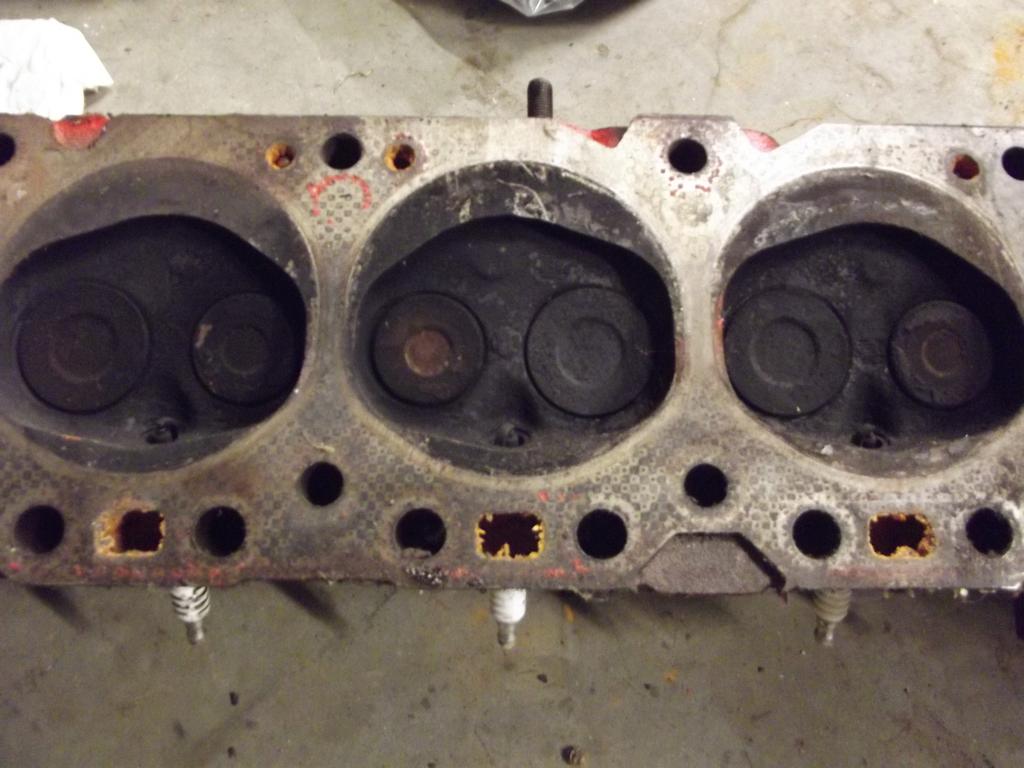 High comp
And both side by side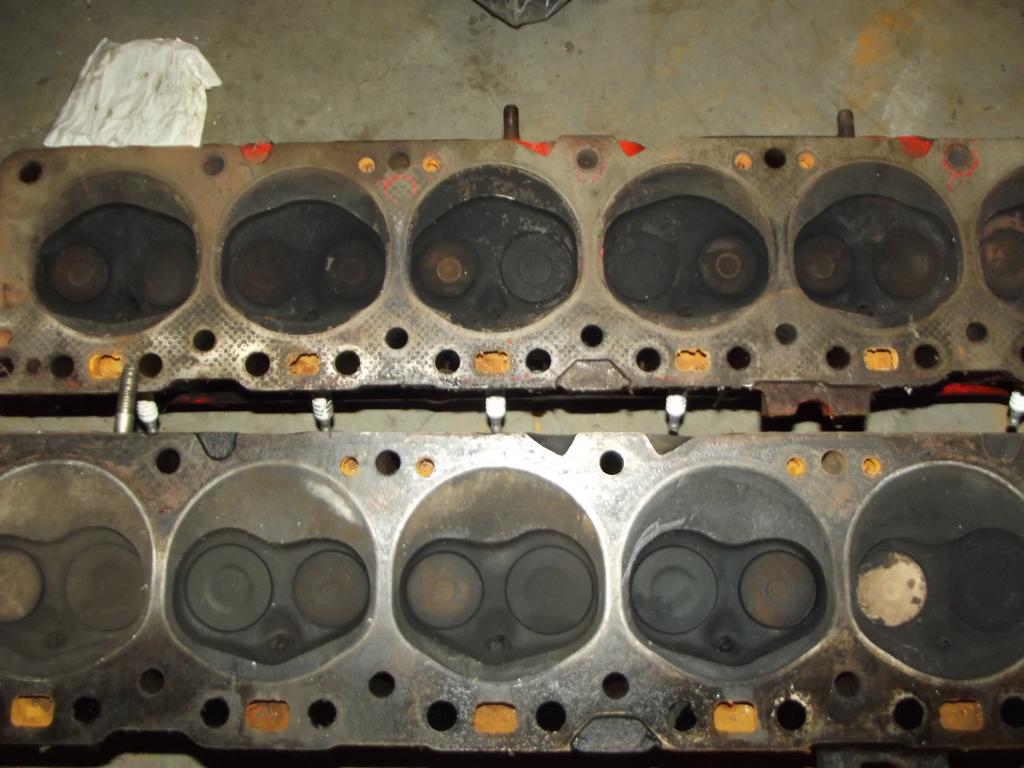 And the location of the "L" or "H" to designate which shaped chambers it has, on 9 ports it is located on the manifold side of the head towards the rear, just between the last exhaust and last inlet port.
THese are low comps: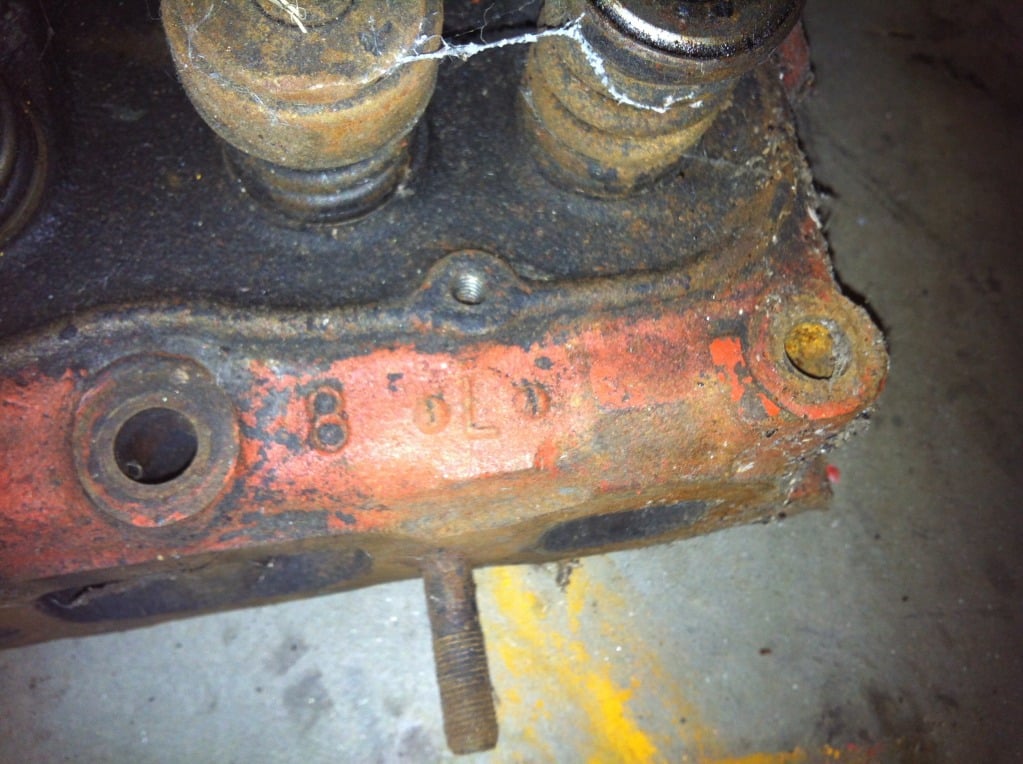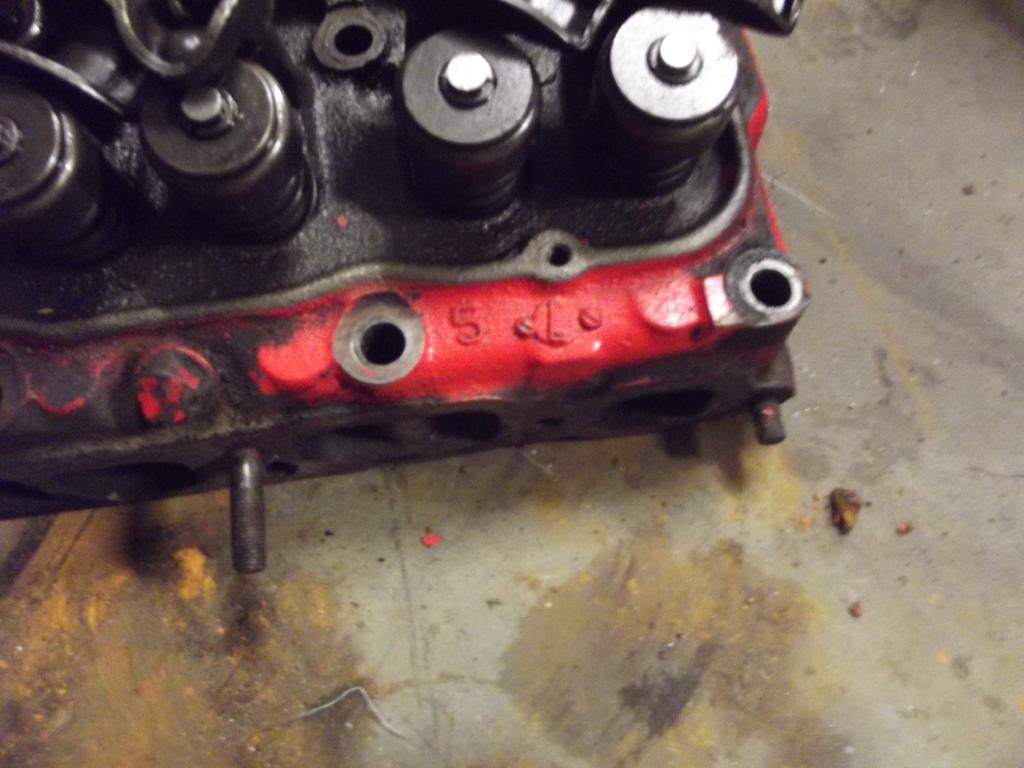 And these are high comp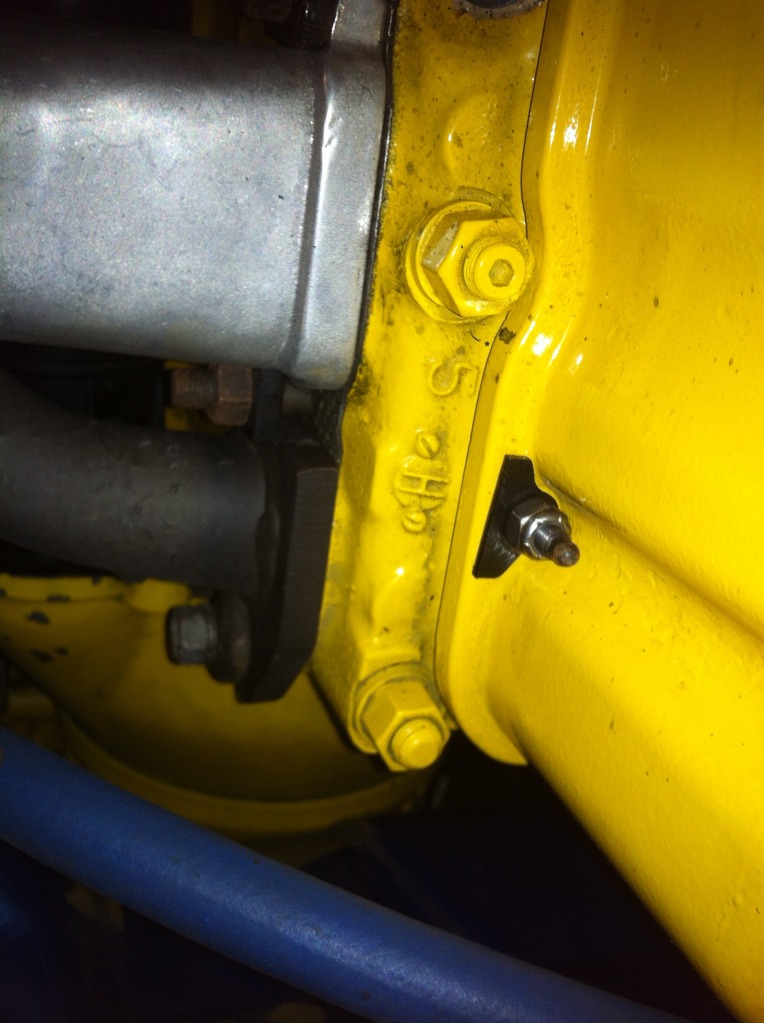 As i mentioned earlyer, i personally split them into two generations, each of which has two basic types, low and high comp. THere were a few minor running variations throught the cycles, but personally i dont think they really warrent mention, and i dont have enough data on them to comment with any authority anyway.
THis is pretty well anything after the grey motor, and before the 202/173 came out, so circa 1971-72, if we could get a confirmation on this date that would be great.
The early ones are identifiable by there adjustable rockers on 3/8" pressed in studs, Square sided pushrod holes, a washer seal spark plug and five extra oil drain holes at the base of the rocker pedestals.
These are the ONLY holden six cylinder head that you can fit stud mount roller rockers to and not have to use guide plates. All of the other heads you MUST use guide plates if going to stud mounted roller rockers, or use shaft mounted roller rockers.
Early red head showing adjustable rocker gear: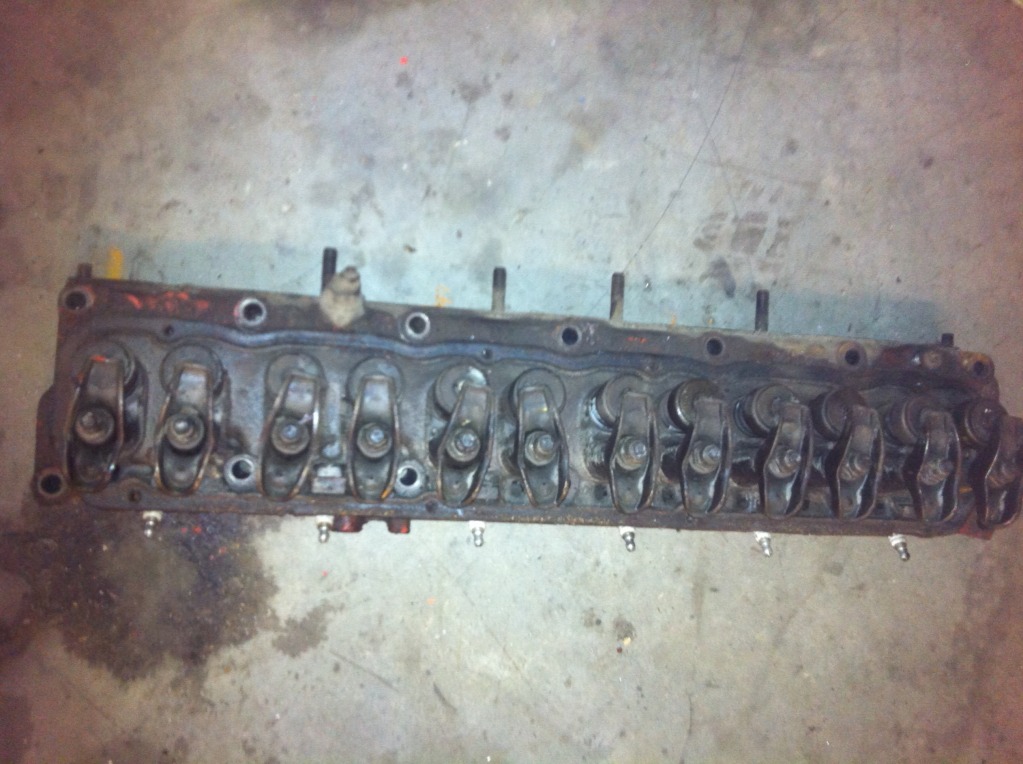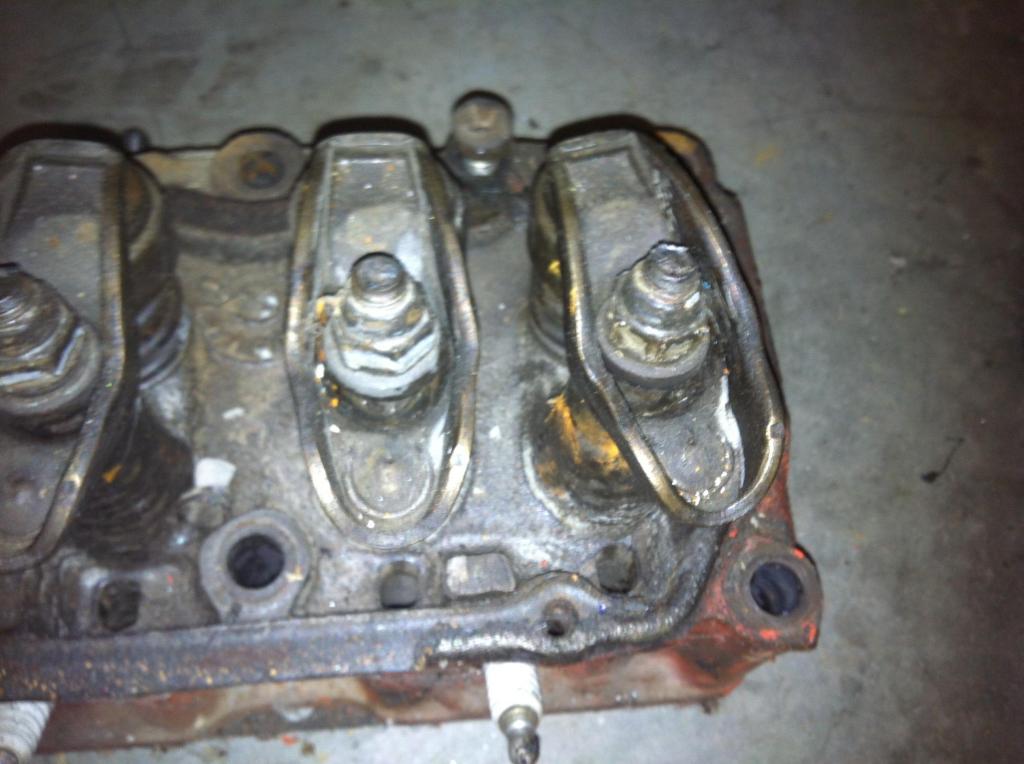 Square sided pushrod hole: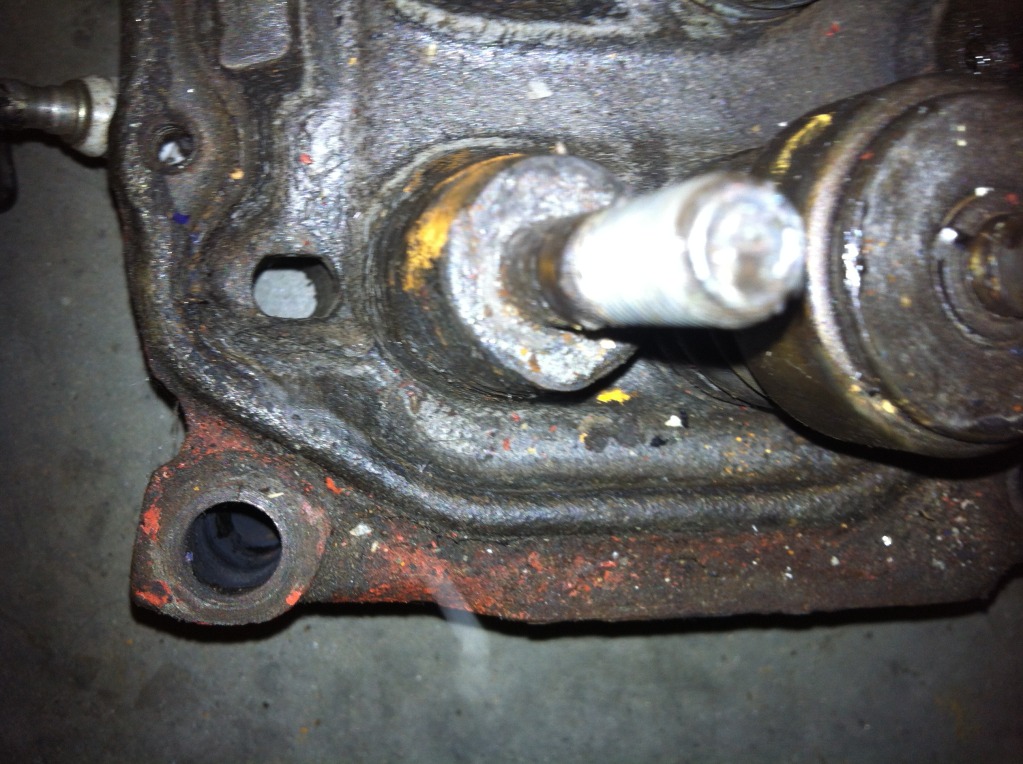 Rocker gear dissassembled showing rocker, round pivot, and nut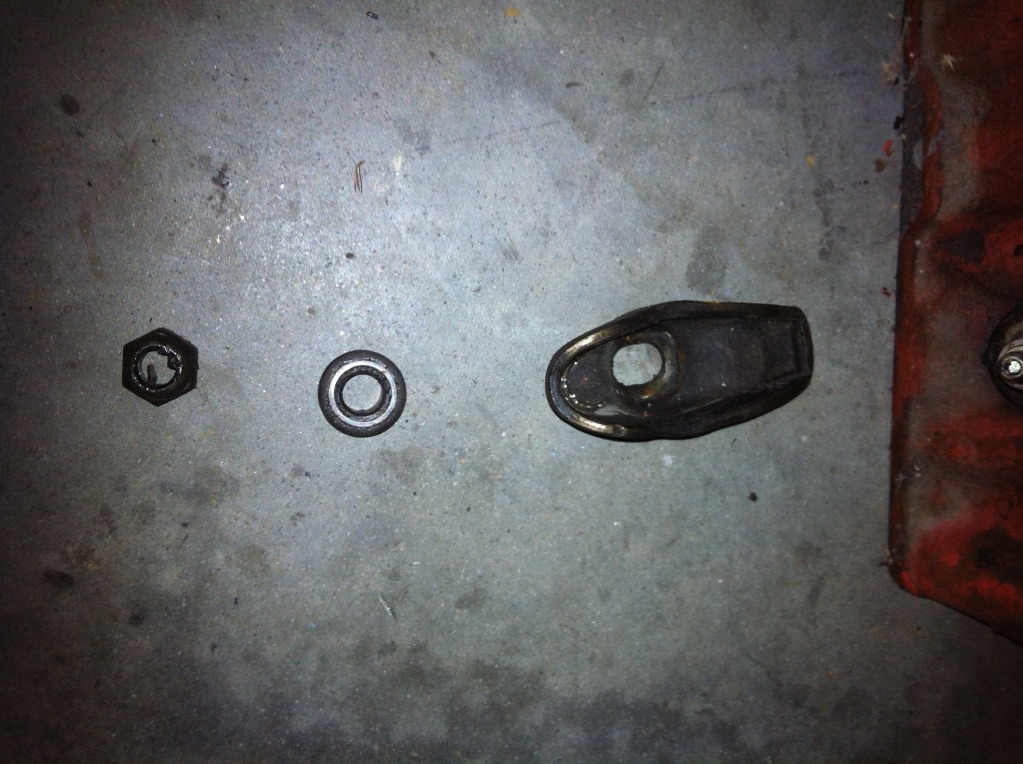 Spark plugs, early washer type on right, later taper seal on left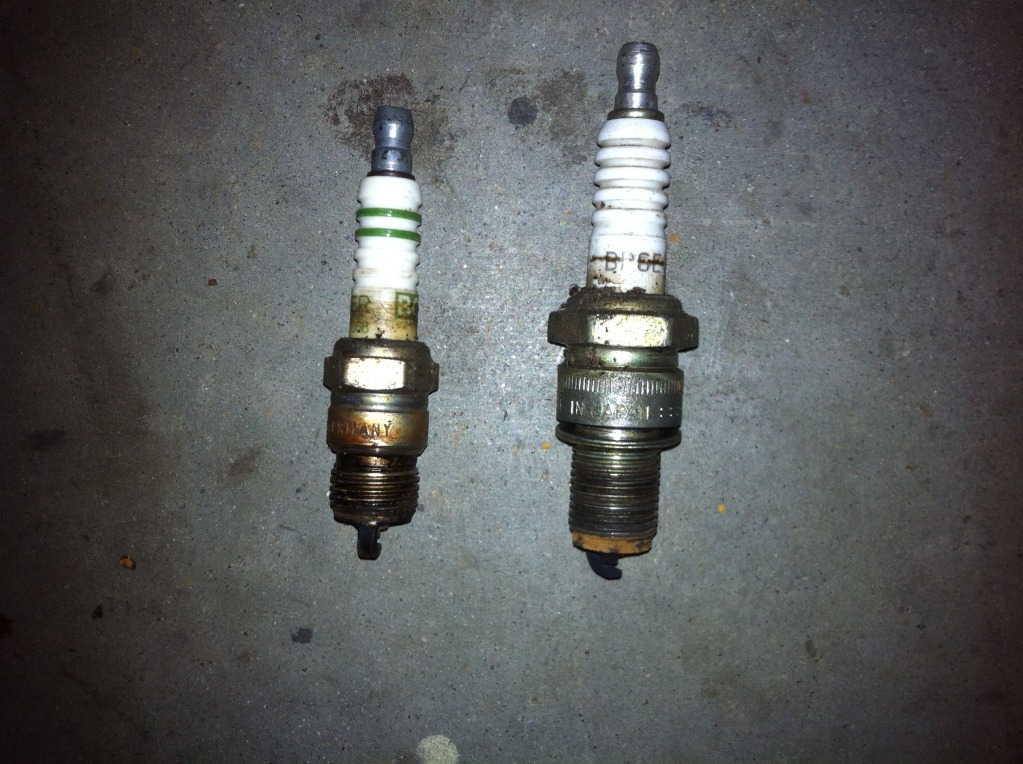 Early washer seal plug hole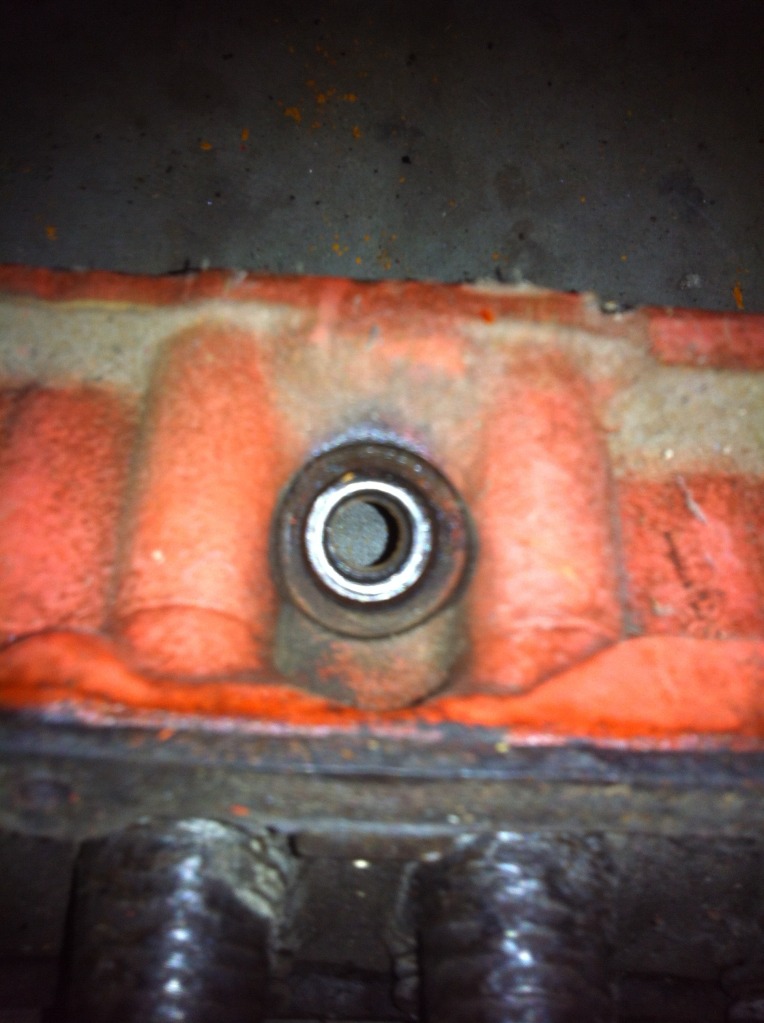 One of the five extra oil drain holes, this is at the base of the rocker pedestal just inboard of the head bolt.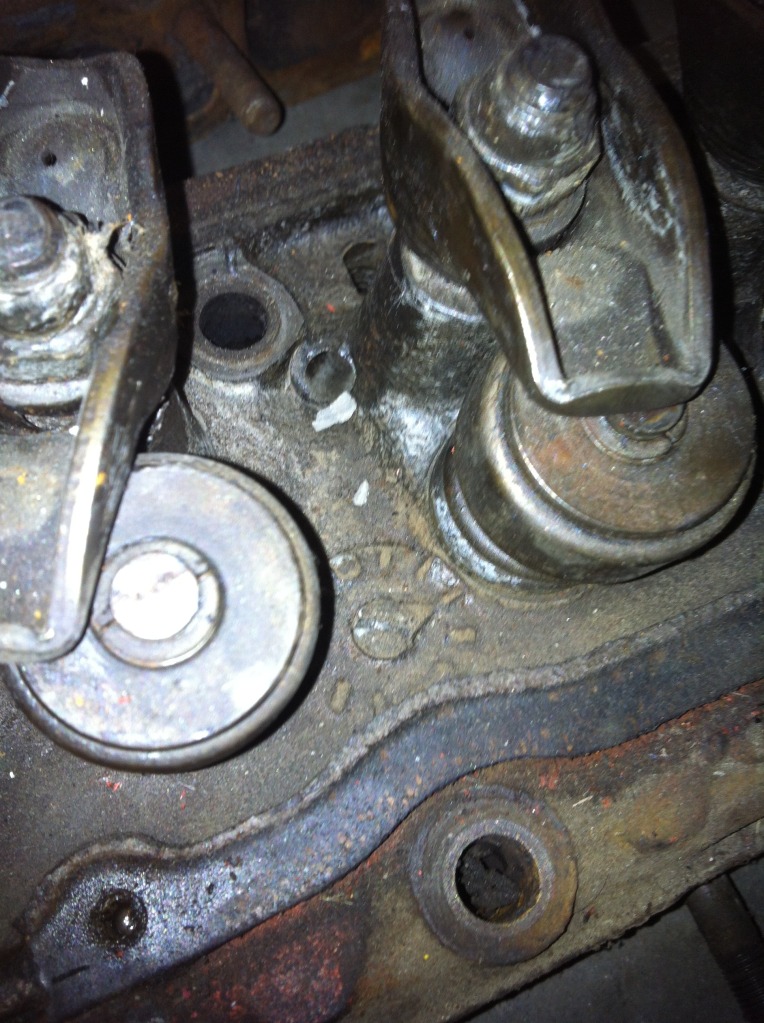 These are basically the same appearance wise to early reds, bar a few small changes.
They went to non adjustable bridge mounted rockers with 5/16" bolts, which to the best i can tell remained unchanged for the rest of the lifespan of Holdens greatest engine.
The pushrod hole became a 15/32" round hole, The extra oil drain holes at the base of the rocker pedestal were deleted, and they went to a taper seal spark plug.
Somewhere along the range they recieved teardrop shaped divits in the top of the exhaust ports and appear to have boss's cast in, somewhat similar to the divots on the air injected 12 ports. This requires more investigation as i could only procastinate about there purpose at this point...
These changes remained for the following generations of Holden Six heads, bar where i note later in this speal.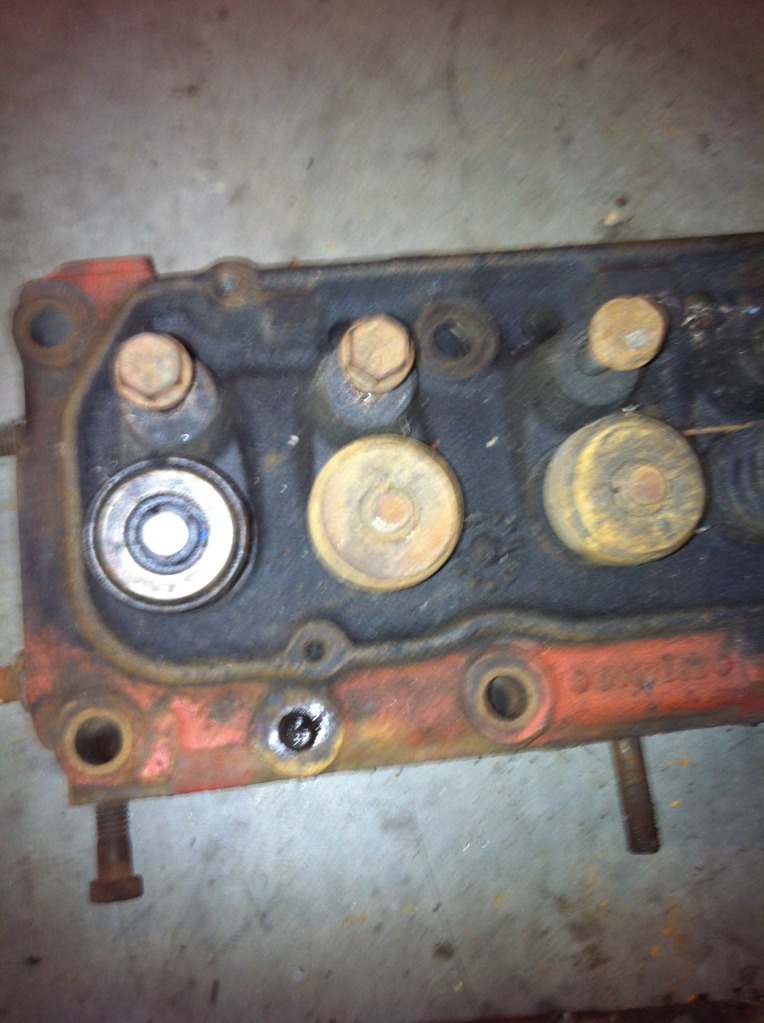 Round pushrod holes, bolts instead of studs.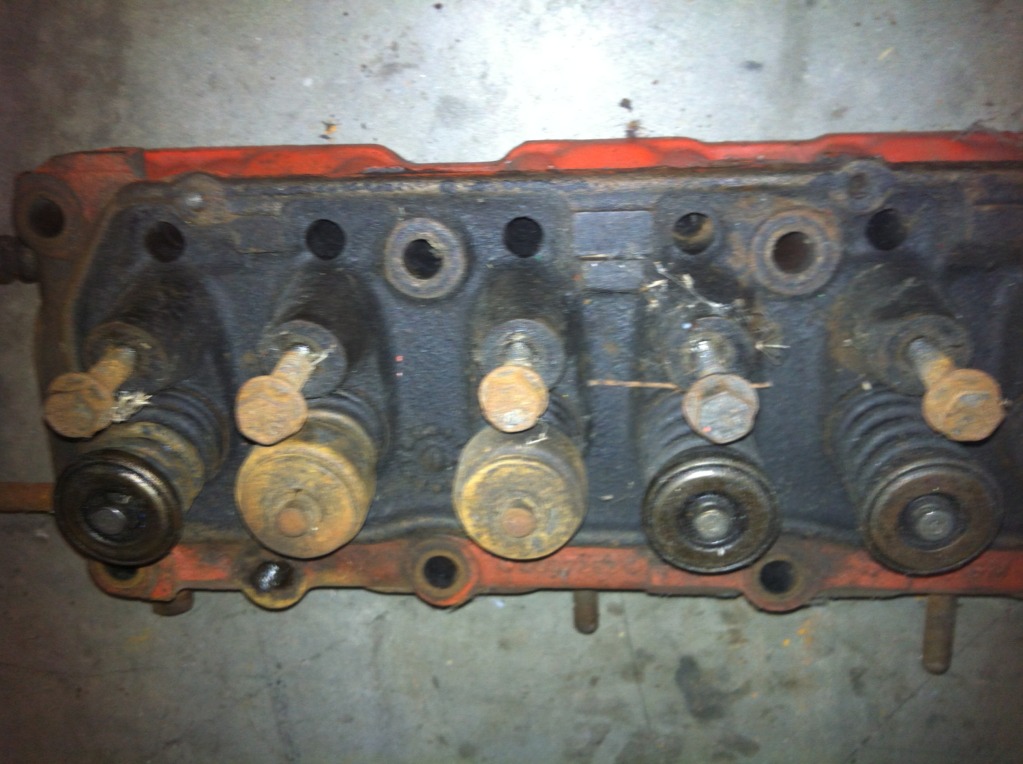 Bridge type rocker gear dissassembled. Note the square pivot of the bridge, which stops the rockers rotating sideways negating the need for square sided pushrod holes. This is why you MUST USE GUIDE PLATES if you go to stud mounted roller rockers on any of the later heads.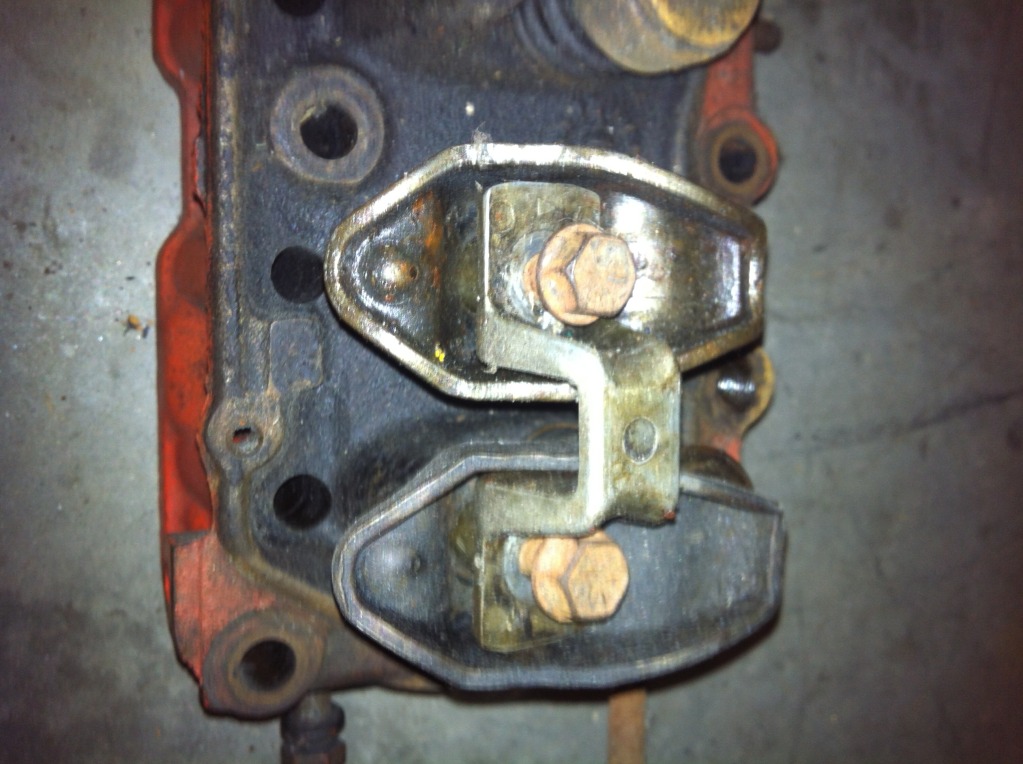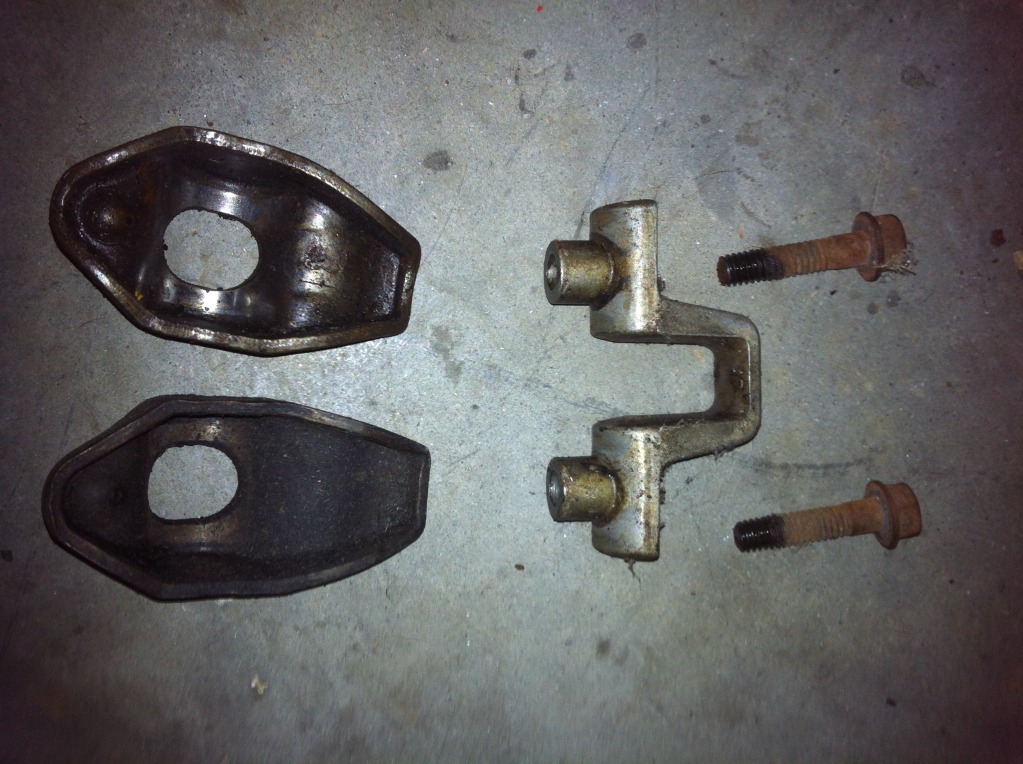 Closeup of the bridge assembly as fitted to a cylinder head. Note the two little arrows on the bridge, these face toward the valve upon assembly.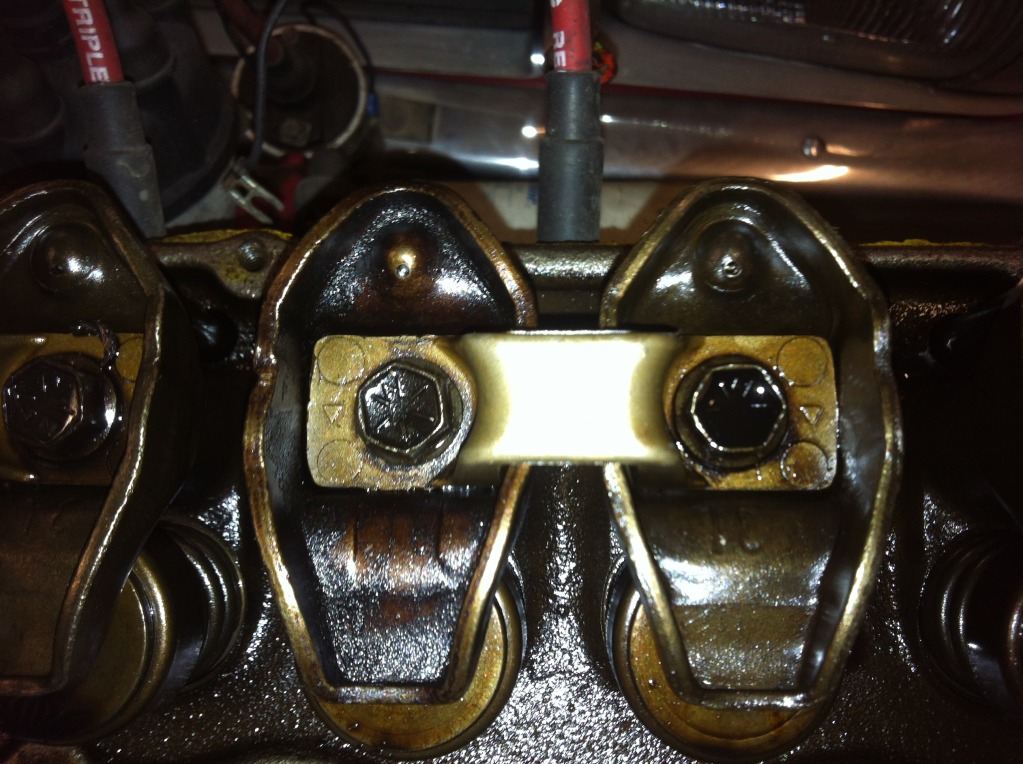 Early and late side by side.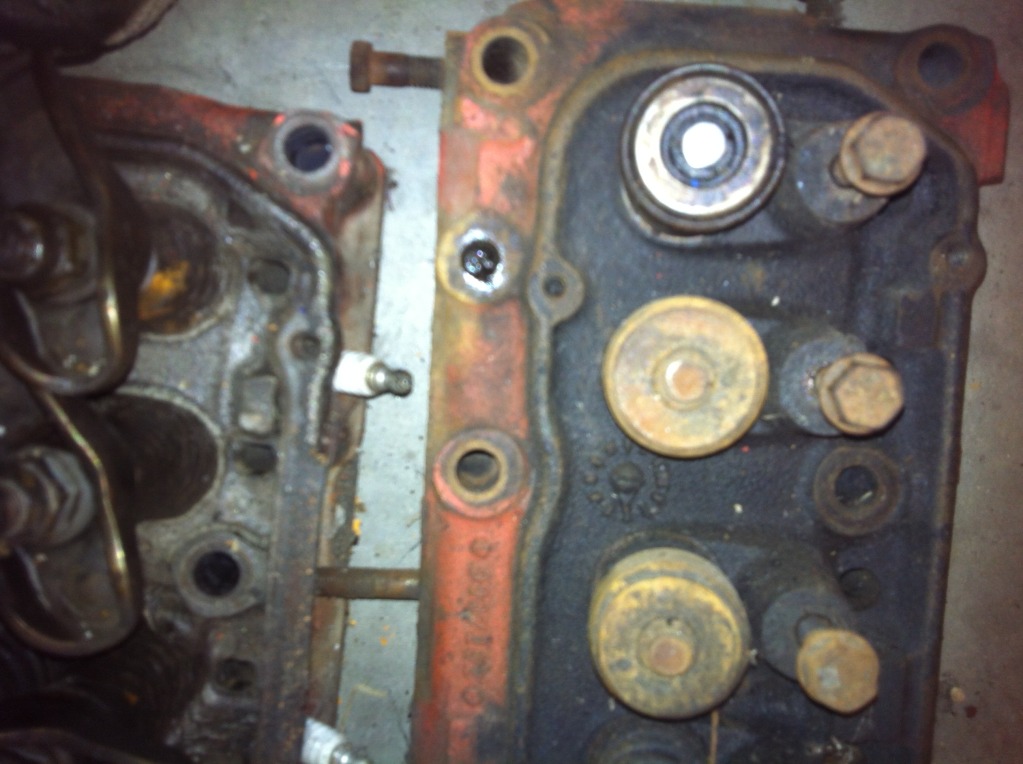 Later model taper seal spark plug hole.